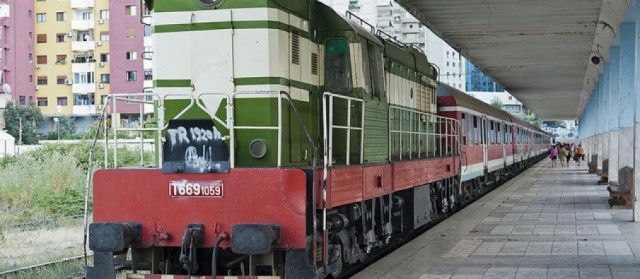 In the past, Albanians used to enjoy traveling by train… But this satisfaction soon faded with the degradation of railways. However, efforts are being made to bring back this kind of pleasure to Albanian travelers, following the implementation of several projects, which aim at reviving the potential of traveling by train.
One of these projects is the rehabilitation of the existing line connecting Tirana to Durres. The other one is the construction of a new railway line which will take passengers from Tirana to the Rinas, which is the only international airport in the country. A part of the funds seems to have been secured for both of these projects and deadlines have also been set for their finalization.
The European Bank for Reconstruction and Development (EBRD) has allocated a loan for the funding of the two projects in question. This loan amounts to 36.8 million euros and the project is expected to be finalized until 31.12.2020. This project is expected to provide a new momentum to the Albanian railway sector. Meanwhile, the agreement provides for "the rehabilitation of the current existing railway line from Durres to Tirana, 34.2 kilometers long".
The agreement also enables the construction of a new railway line which connects the main railway line to the Rinas Airport. This line is expected to be 4.7 kilometers long, including the 950 meter long and 800 meter long extensions, to connect the new line with the Tirana Central Station and Durres Central Station. The agreement also provides for the construction of a railway terminal in the Tirana International Airport (TIA) and the installation of a new signaling and telecommunication system, integrated in the Durres-Tirana-Rinas railway line system.