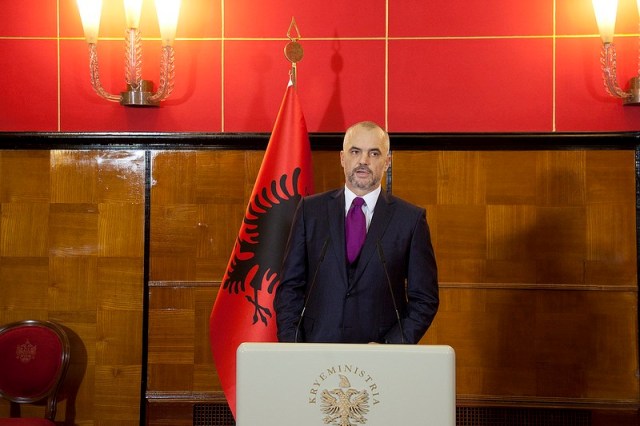 Tirana, December 6, 2013
In a conference against violence against women, Prime Minister Edi Rama declared that violence against women continues to be a problem.
Rama said that supporting mechanisms will be put in place against violence toward women and free legal advice will be offered to them.
"We have worked in order to prevent violence through professional schools and social assistance. Desperate heads of families must not spend their social benefit allowance to buy alcohol. The transfer of social benefit allowance to the woman of the family will increase the efficiency in the use of this allowance for food and it will also increase the responsibility of the woman in the eyes of her husband. Many challenges have built up throughout the years and there must be consolidated efforts to tackle them. But this challenge cannot only be tackled by institutions. There must be joint efforts with society too", declared Rama.
Rama said that projects will be drafted for the prevention of violence, by putting in place mechanisms which lobby for gender equality.
According to him, any form of violence against women is a violation of human rights, adding that no government can win this fight on its own. /ibna/