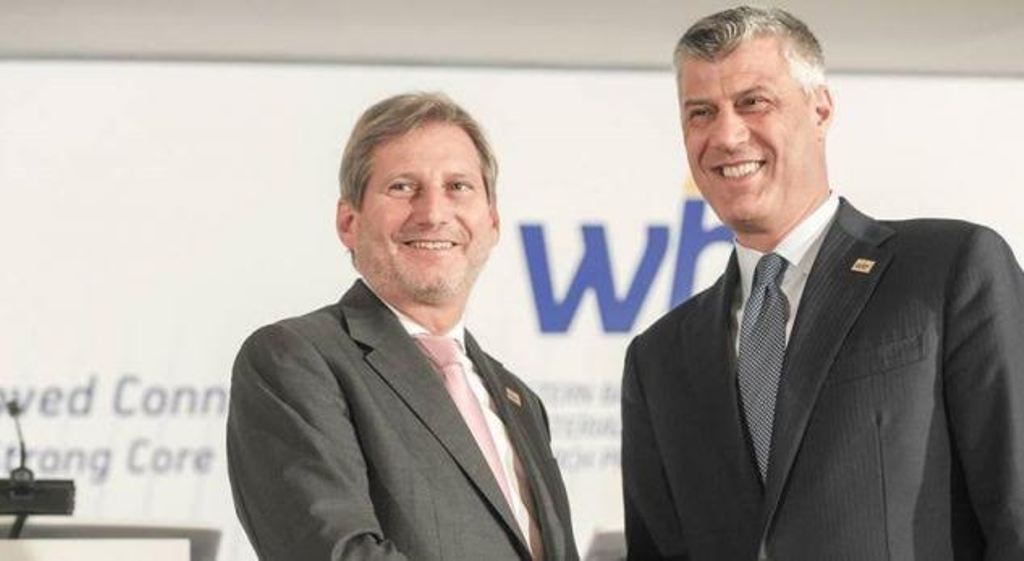 President of Kosovo, Hashim Thaci has reacted today after the declaration issued by the EU Enlargement Commissioner, Johannes Hahn, saying that "touched by Serbia's concerns, he has expressed his disappointment about the declarations that include tendencies for the creation of Greater Albania".
Thaci said that Mr. Hahn's declaration that no pressure can be made to the EU with such declarations, "prove what I have said until now that the EU has a lack of leadership and vision to enable Kosovo's European perspective".
He says that this approach of the EU "proves that it doesn't really care about Kosovo".
"The discrimination and isolation of our citizens today speaks louder than the monotonous declarations issued by several EU officials, which have been repeated since 2000", Thaci said.
Then, the president of Kosovo said that "the project of Greater Albania is a product of Serbia's propaganda, to enable the project of Greater Serbia", adding that "there is no Greater or Smaller Albania, but only Albania and Kosovo".
In the end, the Kosovan president said that "it would be better if the EU accepts this reality and treats Kosovo as an independent and sovereign state". /balkaneu.com/