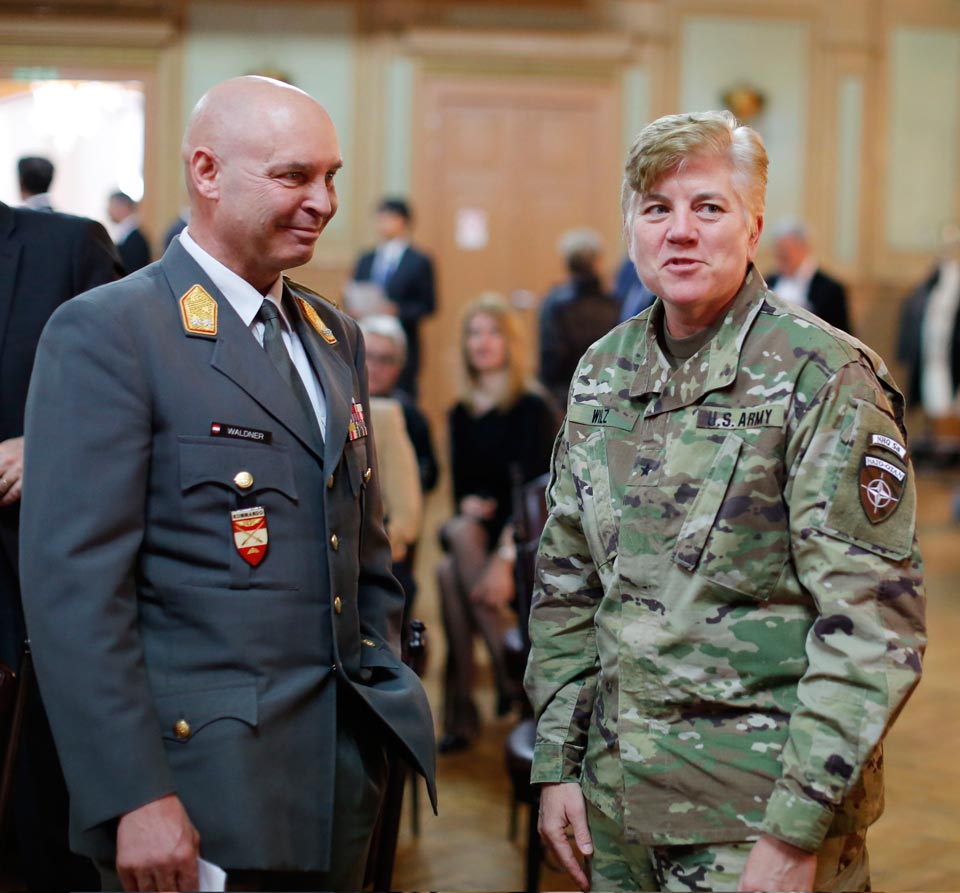 The project EXPLODE, supported by the European Union in BiH since 2013, ended on Wednesday afternoon, resulting in the successful destruction of 1 800 tons of explosives and unsafe ammunition that had remained after the war.
On the closing ceremony, BiH Minister of Defense, Marina Pendes, said that the realization of this project significantly raised the degree of stability in BH and the region.
The closing ceremony of the project was attended by Minister Pendeš, Head of Cooperation of the EU Delegation in BiH Melvin Asin, resident representative of United Nations Development Program in BiH, Sezin Sinanoglu and the ambassadors of EU member states and representatives of EUFOR.
"EXPLODE is a very important project for BiH, but also the region. Thanks to its implementation we fully raised security and stability in this part of Europe to a significantly higher level. I want to thank the European Union, which has allocated significant resources, so that we were able to destroy unstable ammunition and explosives in last several years . Although not fully completed, the project will continue through the EXPLODE Plus and EXPLODE II", Pendeš said.
She added that the project educates a large number of members of the BiH Armed Forces, and that the state adopted appropriate documents which, in the future, will provide better management of ammunition.
Pendes expects that the next project, for which the EU will allocate 2.9 million euros, will end all problems related to surpluses of unstable ammunition, and explosives.
Head of Cooperation of the EU Delegation in BiH, Melvin Asin, said that BiH today is safe country.
"Through this project we helped destruction approximately 1 800 tons of surplus ammunition, and at the same time 72 warehouses are equipped in order to safely store ammunition. Such warehouses are important not only for the BiH Ministry of Defense and Armed Forces, but also for the population and local communities in their vicinity. The project was implemented with the cooperation of a many local and international partners. I would like to especially emphasize the UNDP and EUFOR and announce the continuation of this project, the second phase by the end of 2018, to create even safer BiH", Asin concluded.
UNDP Resident Representative in BiH, Sezin Sinanoglu, said that the ultimate goal is the destruction of 17 000 tonnes of surplus ammunition, as well as providing better work with ammunition in the future.
"The first objective is to reduce the amount of surplus ammunition, which is unstable and unsafe. So far, the project brought great progress in this direction. Over 200 members of the Armed Forces have been trained so that their capacity and capability is greatly increased", Sinanoglu pointed out.
EUFOR Commander,  Major General Anton Waldner, said that EUFOR will continue to support all activities within the Masterplan, particularly the new EU funded project focussing on the disposal of ammunition.
"I give my assurance that I will provide relevant expertise and my personal engagement as needed", Waldner emphasized.
Project EXPLODE, also known as Explosive Ordnance and Remnants of War Destruction Project in BiH, was funded entirely by the EU with over 4.6 million Euros and was implemented by the UNDP starting in June 2013 and completing in November 2016. The successor project which is yet to be name will continue the good work through to 2018, by which time it is planned to have dealt with all surplus ammunition in the country./IBNA