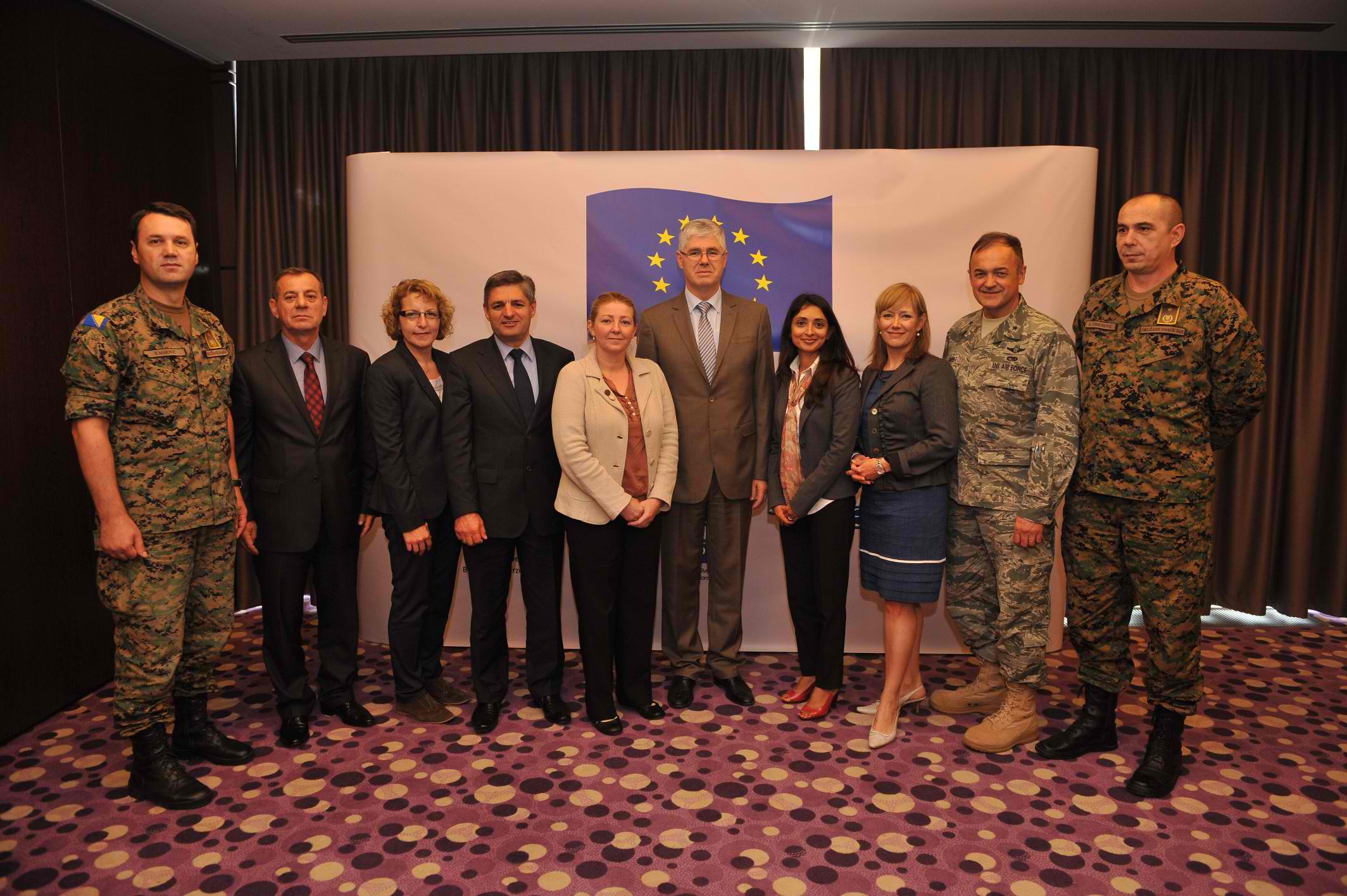 By Medina Malagić – Sarajevo
The Explosive Ordinance and Remnants of War Destruction (EXPLODE) is a project aimed at providing assistance to the BiH Armed Forces in reducing the amount of ammunition stockpiles in BiH.
The project is finaned by the EU with 3,837,830 Euros, and will be implemented together with the BiH Ministry of Defense, the OSCE Mission to BiH, and the United Nations Development Program, and it will last until 2015.
The presence of ammunition stockpiles in BiH represents a danger to citizens who live nearby storage sites containing military ammunition surpluses, as well as to the guards who are guarding the sites. According to the latest statistics, there are now over 17,000 tons of military ammunition surpluses in BiH.
Through the 'EXPLODE' project, the BiH Armed Forces will be provided with assistance over the duration of the project in reducing the ammunition stockpiles to an amount that can be safely managed. In addition, the BiH Defense Ministry will be provided with support in increasing the management efficiency of the stockpiles, enhance safety and improve storage conditions.
BiH Minister of Defense Zekerijah Osmić welcomed the readiness and the capability of the internaitonal community in assisting BiH on such a precarious issue.
"Such a prompt response by the international community to the Ministry's request for assistance points out to a very constructive and progressive role and contribution of the EU, the OSCE, the UNDP and EUFOR in creating an improved and safe environment for all citizens in BiH. It also demonstrate that readiness to financially assist BiH given the fact that the country could not support such endeavor from its limited operational budget'', said Zekerijah Osmić.
According to the BiH Ministry of Defense, BiH is the only country in the region that did not have any serious incidents, even though there is ammunition in storage that is over 30 years old.
Some of the warehouses are located near the borders with Croatia, Serbia and Montenegro, so an uncontrolled explosion could have a negative, wider cross-border or regional impact. This risk is amplified given that the security standards of the storage sites are currently at a low level.
Since 2006, the BIH Ministry of Defense has destroyed more than 10.500 tons of ammunition and 125.000 pieces of small arms and weapons with the support of the EU and UNDP.
Now, the BIH Ministry of Defense, UNDP and OSCE call on more intensive steps to be taken to eradicate the danger that the ammunition stockpiles pose in BiH through the use of new technologies, as well as the application of international technical guidelines for ammunition and strict safety standards. In addition, the training of military personnel on physical security and warehouse management will continue, thereby improving safety and reducing the risk of accidental explosions.