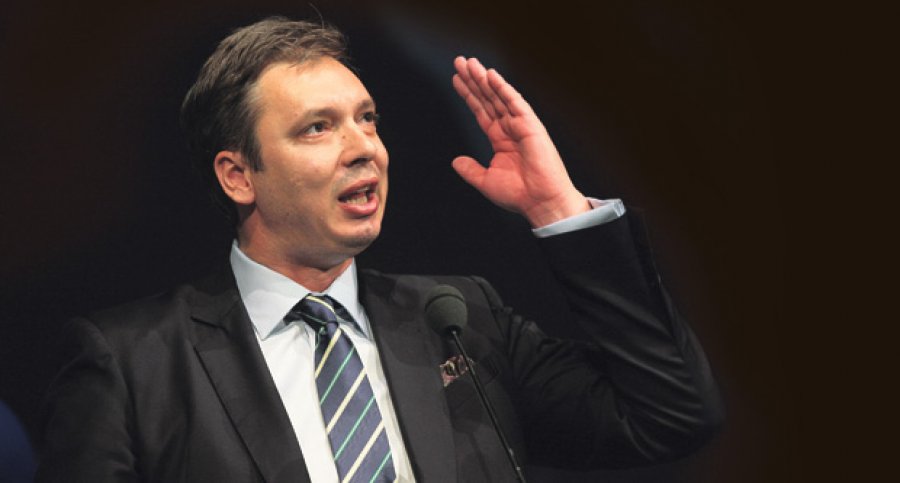 By Milos Mitrovic – Belgrade
According to Center for free elections and democracy (CESID) preliminary results, Serbian Progressive Party (SNS) has won the absolute majority at the general elections on Sunday, securing approximately 160 of 250 parliamentary seats.
SNS leader, Aleksandar Vucic, who will undoubtedly be the next Prime Minister congratulated the party's activists and announced reforms in order the country to become a member of the European Union.
This is the best single party result in parliamentary elections since 1990 when Socialist Party of Serbia (SPS), led at the time by Slobodan Milosevic, had won 194 parliamentary seats.
CESID announced that SPS – led by the current Prime Minister Ivica Dacic – and its coalition partners were second ranking group with 15% of the Sunday voting.
Democratic Party (DS) and New Democratic Party (NDS) led by former Serbian President, Boris Tadic, came in third and fourth position respectively, CESID representative Marko Blagojevic stated; Euro-skeptical Democratic Party of Serbia (DSS) of the former Prime Minister, Vojislav Kostunica, came close to reaching the 5% threshold.
SNS vice-president and parliament speaker Nebojsa Stefanovic confirmed CESID results. According to SNS electoral headquarters, Progressives have won 49.3% of the votes, SPS 13.9%, NDS 6.1% and DS 5.3%.
Aleksandar Vucic has said his party would seek coalition partners for the new government despite the fact it is able to form a single party cabinet. Vucic promised that Progressives would not "humiliate" other parties stressing the fact that SNS victory has been "the greatest since the multiparty system was introduced 25 years ago".
Vucic, who is currently Deputy PM, gained enormous popularity thanks to his anti-corruption campaign with the arrest of tycoon Miroslav Miskovic at its zenith, in 2012. Opposition, however, has complained that authoritarian moves and media control have helped make Vucic "the most powerful person in Serbia".