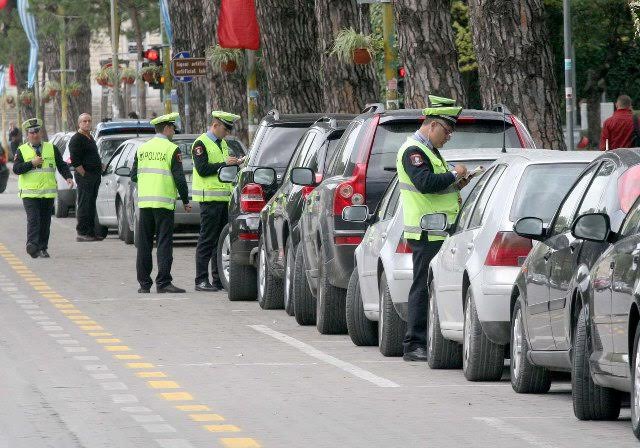 Tirana, 29 December 2015/Independent Balkan News Agency
If a road user has an expensive car, then the fines for intentional violations are higher. But if the road user has a modest car, then he may end up not paying anything or paying a very low amount.
This is the essence of the latest draft for Advisory Police and progressive E-Fine, which is being drafted by the Ministry of Interior.
Minister Tahiri explains why this bill is being prepared: "We are reforming the way police officers behave with the citizens, because we believe that the police officer must first of all have manners before being repressive against the citizen. This means that the police officer must first of all advise the citizen, helping him to understand how he can improve his behavior on the road".
On the other hand, according to Tahiri, fines should not be the same for a person who has just received his driving license and one who has been ten years behind the wheel: the first one can be tolerated and be advised by being issued a small fine, while the latter cannot receive such treatment because he's assumed to have the necessary experience to comply with road regulation.
"The fine issued to a modest car and a luxury car cannot be the same, for as long as the damage caused in case of violation of road regulations, is different- the big engine cars cause a bigger damage".
But, with these measures for big engine cars, are we seeing a case of violation of the constitutional principle where everyone is equal before the law? Minister Tahiri has an answer for this: "No, on the contrary. Because in all cases, the level of the fine within the limits provided by the law is dictated by this formula which promotes those who respect the rules on the road and penalizes those who repeatedly break them".
According to the draft, every driver who breaks the rules for the first time, except for speeding over the limit and passing a red light, will be advised.
This measure will be automatically recorded in the road police operative room. If the driver repeats the violation, then he will be fined.
Meanwhile, the opposite will apply for those drivers who have a long history of fines. According to the project which enters into force in 2016, if a road user has a high number of fines, then the measures against him will be higher.
The fines will be applied classified for road users based on the cars that they use and the type of violation that they carry out.
Someone whose insurance policy has expired for months, will be fined, but in case it has expired in the past few days, then the operative room will advise the driver judging also by his history of violations.
According to the Ministry of Interior, the project will be applied throughout Albania, but only in those places where police are equipped with cameras on the body. /ibna/