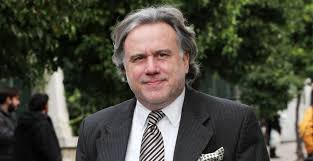 Athens, March 18, 2016/Independent Balkan News Agency
By Spiros Sideris
Progress was made on Thursday in the meeting of Labour minister Giorgos Katrougkalos with lenders for Social Security, with the minister estimating that on Saturday it is possible to reach an agreement.
For the first time we don't have firm denials of the representatives of the institutions in any of the core issues of the Social Security, argued the minister exiting the meeting, and we hope that there will be an agreement. He did speak of "necessary concessions" to strike a compromise.
Progress has been made with regard to the negotiation, the minister said speaking to AMNA, adding that the lenders agreed to discuss some of the basic positions of the Greek side.
"There wasn't, of course, a conclusion today," he noted. However, he expressed hope that Saturday, when the negotiation will continue, progress will be made. "I can not say right now whether we will reach a conclusion. But I am a little more optimistic compared to yesterday's meeting", Katrougalos stated.
Meanwhile, the Labour minister reiterated that the government stands firm in its key commitments for not reducing the main pension. "There was no dispute on the table from the other side", he said.
Also, as he stated, the government's basic commitment still remain, in regard with the redistributive character of the system.
In the meeting, according to a government source, for the first time there was no firm refusal of lenders to increase – albeit slightly – contributions while progress was recorded on the issue of the structure of the system (ie. The national pension) and the replacement rates. On the other hand, the Greek side reportedly took a step back on the issue of the reduction of supplementary pensions.
Specifically, according to the information, for the first time the lenders have agreed to have a short increase in contributions, at 1%. As regards the matter of the national pension, it seems that common ground will be found to remain at 384 euros for 20 years of insurance, but be reduced for 15 years of insurance and gradually increase up to 20.
Also on the table were the replacement rates, and according to information the lenders appear to accept the improved proposal of the Ministry of Labour for a small decrease in rates up to 25 years of insurance, to increase the reciprocity tax-benefit, as required by the lenders. However, replacement rates will be finalised on Saturday.
Regarding the "necessary government concessions" they seem to mainly affect the supplementary pensions. The Greek side after the pressures of creditors and the acceptance on their part of the increase in contributions, allegedly agreed to targeted supplementary pension cuts with high replacement rates, provided however that any reduction would not result in the sum of the main and supplementary pension being less than 1,400 euros.