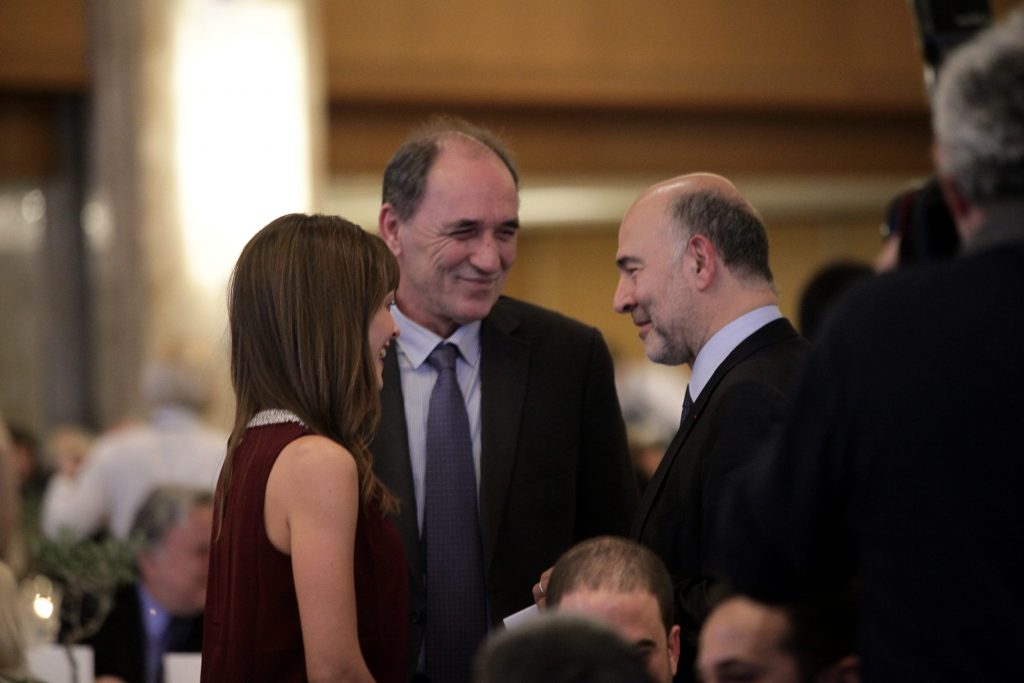 A meeting between EU Economy Commissioner Pierre Moscovici and Greek Labor Minister Efi Achtsioglou took place in a positive climate on Tuesday in Athens.
Labor Ministry sources said there was much progress made during the meeting, stressing that the possibility of a good deal for Athens on labor relations reform looming.
The same sources revealed that Achtsioglou and Moscovici focused largely on the issue of collective bargaining. The Greek side pointed to its determination to stay within the lines of the European social model as defined by European charters, the ILO international standards and recent findings of a committee of experts on labor issues.
Greek government sources were upbeat after the meeting as Piere Moscovici appeared to show sympathy towards the Greek government's arguments and determined to keep Athens within the European acquis.
At the end of a two day visit to the Greek capital on Tuesday and ahead of a crucial 5 December meeting of Eurozone ministers, the Commissioner said a deal to wrap up the second bailout program review is "feasible".
"Greece has made significant progress, the second review is going forward well, I'm convinced to reach a staff agreement before the December fifth Eurogroup" meeting, he said.
According to analysts, Moscovici – supported by European Commission president Jean Claude Juncker – is urging Athens to make some concessions to the International Monetary Fund with the aim of arriving at a compromise that would wrap up the review.
In fact, the EU Commissioner was very keen to offer incentives to Athens during his visit, proved by the fact that he did not rule out the third memorandum's provisions are eased in 2018 when the agreement is set to expire.
According to some local media in Athens on Tuesday, the IMF could push for a set of more austerity measures in the 2019-2020 period if the labor relations reform negotiations break down./IBNA