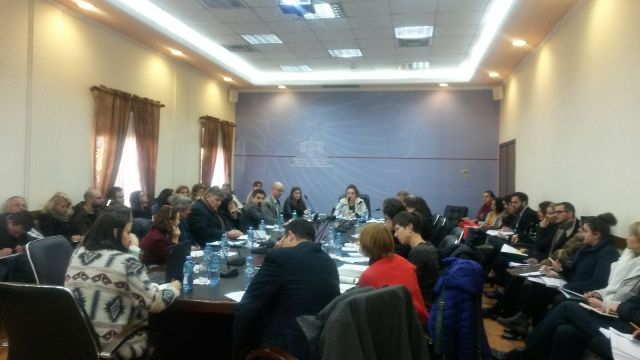 The Albanian Ministry of Economy has drafted the "Program of Economic Reforms 2017-2019" of Albania, a document which once it is approved by the government, it will be handed to the European Commission.
This ministry held meetings today with donors and representatives of the main international institutions that Albania collaborates with. Deputy Minister of Economy, Adela Karapici, explains for IBNA that the main structural reforms of the government of Albania in the medium-term aim at encouraging economic growth and to increase competition.
Program 2017-2019 contains 19 reforms, which includes the management of public finances; energy, transport and telecom markets; sectorial developments; business climate and reduction of informal economy.
Albania will also seek funds from the EU for research and innovation;  foreign trade and the facilitation of investments; education and labor market and the reduction of poverty and equal chances.
As far as sectorial services are concerned, the main reforms are: consolidation and fragmentation of agricultural land; standardization of the industry of tourism; and the presentation of strategic policies
for the non food industry. Meanwhile, in the domain of business climate and reduction of informal economy, there will be two main reforms: reduction of business barriers and an effective implementation of the national plan for the reduction of
non performance loans. /balkaneu.com/