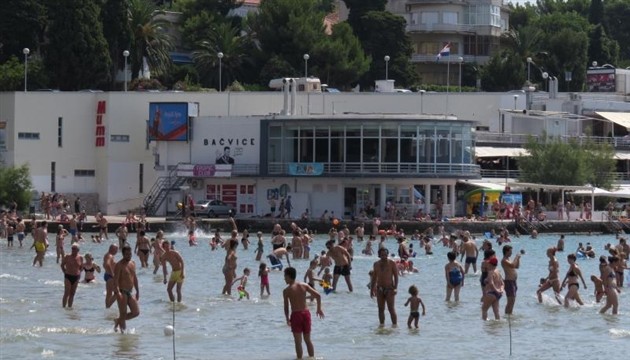 By Marija Avramovic – Zagreb
The Tourism Council of the Croatian National Tourist Board (HTZ) held a session in Split On Monday where it presented program Croatia 365 that will allow a longer tourist season in the whole country.
The Council's session, which met for the first time outside of Zagreb, was also attended by Minister of Tourism, Darko Lorencin.
At the session were presented realized activities of the pilot project PPS for the late season of 2014 in which a total of 22 destinations throughout the country will have the ability for stronger market positioning through the PPS tag.

The PPS project, whose creative solution is the logo Croatia 365, began on July 1. with a tender for selecting destinations and will last for four months, until the end of October.

"We want to use the resources that Croatian tourism has in the pre-season. Here are the main sources of revenue growth, but for this approach there should be different products", said the minister adding that "this project represents one of the most complex projects that HTZ has been involved with because it includes all the structure levels of tourist board system, operators from public and private sector on destinations and all departments in the Head Office of HTZ ".

The total value of the pilot project PPS is 4.8 million kuna (little over 627.500 euro), which will, among other things, include off-line campaign in Austria, Italy, Germany, Slovenia and the UK, online campaign in 18 markets and special b2b and regular workshops in eight markets.

Council's session was attended by representatives of the city of Split and Split Tourist Board who noted that Split had recorded excellent results in tourism and that the holding of the session of the HTZ's Tourism Council in Split was a great recognition for the city, especially the Tourist Board and tourist operatives who for years had been developing Split as a tourist destination.

If the statistics ought to be believed, this year's tourist season in Split will break all records. It is certain that in 2014. city's plan to have one million overnight stays will be achieved and the number of tourists themselves will probably be around 370 to 380 thousand.
It is interesting that Split for several years has been increasing turnover rate of 15 to 20%, although actually has poor capacity – the number of hotel beds in Split is a little less than two and a half thousand which is at the level of the 1920's.