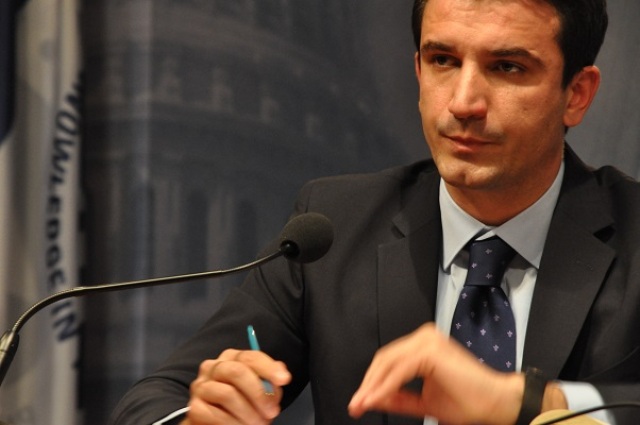 Tirana, September 2, 2014/ Independent Balkan News Agency
Minister of Social Welfare and Youth, Erion Veliaj, held a meeting with the heads of all professional schools in the country, where he said that professional education is a priority of the government.
Veliaj introduced several tasks for school masters in increasing the number of students who enroll in these schools and on the cooperation with the business sector.
"We're having a big debate on employments and some people are right to think that Albanians cannot all work in Call Centers or textile industry. But, if one has only attended four grades at school, where else can he work? If one has only completed general studies and has no concrete knowledge, where else can this person work? One cannot be employed as an engineer if that person has not studied engineering", said Veliaj.
According to him, in these 23 years, professional education has been treated as a secondary thing by governments in power.
"The fact that we have not had the necessary financial support by the government is not an excuse to give up. Three out of ten school masters that I have inspected, are no longer on that post, because these schools didn't have the minimum standards to remain open", said Veliaj.
Veliaj also said that Albania needs and the government is trying to expand opportunities of employment, adding that there are many foreign investors who look for specialized people and who must come to our professional schools.
On the other hand, the minister said that a good majority of schools have had good performance.
"Yesterday alone, in Ali Myftiu professional school of Elbasan, we had 139 enrollments, meaning that where schoolmasters work, in one day, the number of students who enroll is the total of last year. Meanwhile, in the new Hermann Gmeiner school, so far the total number of enrollments is twice as much as the quota", declared the minister.
Veliaj also demanded the heads of these professional schools to increase the number of students who enroll at each school by 10%, to set up the board of school, which must be gathered every month and for each student to spend 30% of his time by practicing in businesses which are involved in the profile that they study. /ibna/