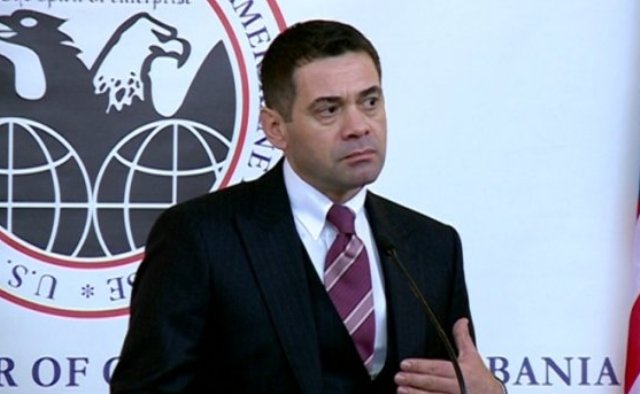 Tirana, October 30, 2013
In an activity called "The vision and priorities for employment and abilities 2020", the Minister of Economic Development, Trade and Enterprise, Arben Ahmetaj said that knowledge must be orientated toward professional education in order to put the labor market into the right tracks.
Ahmetaj said that the opening of 300 thousand new jobs is an objective, but added that strategies are needed to open new jobs and these strategies will result from the intelligent policies of a government which is convinced that its role in the economy is limited and the instruments unlimited.
According to him, the economic situation in Albania is worse than what the former socialist opposition used to denounced, while adding that education in Albania has turned into a massive production of degrees and not professions, therefore he added that professional education is a long term objective of the government.
On his part, deputy Prime Minister, Niko Peleshi said that there's a need to improve the level of education in all levels, in particular the professional one, stressing that the government will follow a new model for the development of employment opportunities.
But, according to the Minister of Social Welfare and Youth, Erion Veliaj, over 60% of youngsters are now unemployed, stressing that urgent measures are needed. /ibna/