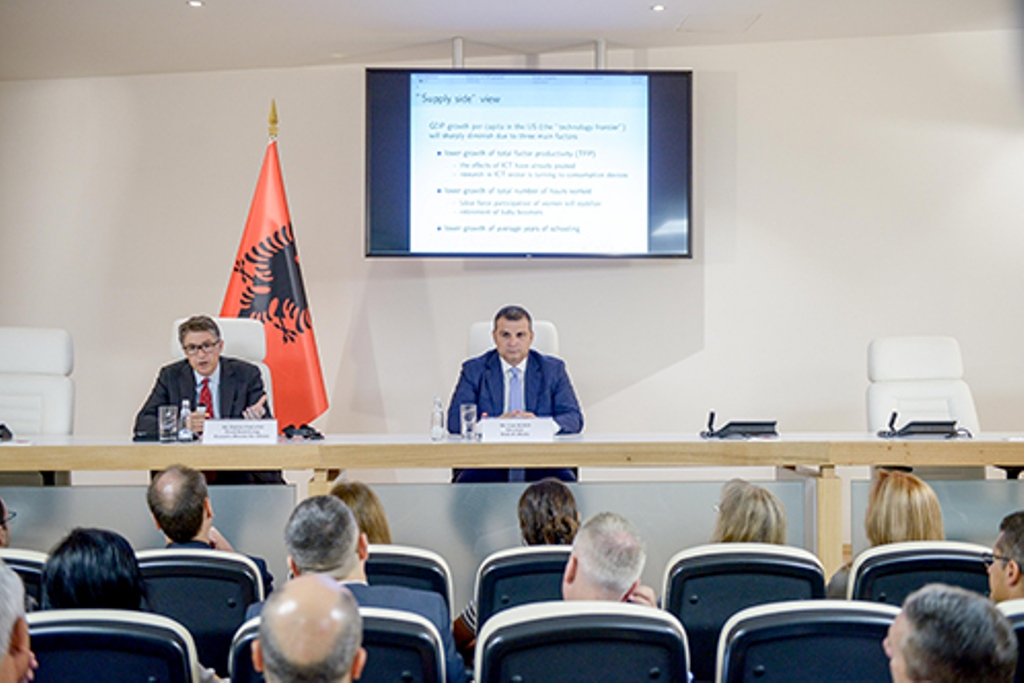 The degree of expansion of productivity in the Albanian economy has dropped in this period from 2% to 1%.
This was confirmed today by the head of the Albanian Central Bank, Gent Sejko in the presence of the Executive Director for Albania at the World Bank Group, Patrizio Pagano.
According to Sejko, this is the reason why growth of productivity has been and should remain a guideline for the agenda of structural reforms in the country.
"The Albanian economy has been going through a restructuring process of its growth model.  Among others, this process envisages a higher reliance of growth on export oriented sectors – such as industry and tourism – and a further orientation of financial resources towards the expansion of investments", Sejko said, adding that the shift in financial, human and management resources between sectors of the economy needs time and is followed by a temporary slowdown of productivity.
"Nevertheless, rebalancing the sources of growth – from construction and trade towards industry and export-related services – has already started.  This shift is noted even in the symmetric rebalancing of banking credit portfolio", he said among others. /ibna/