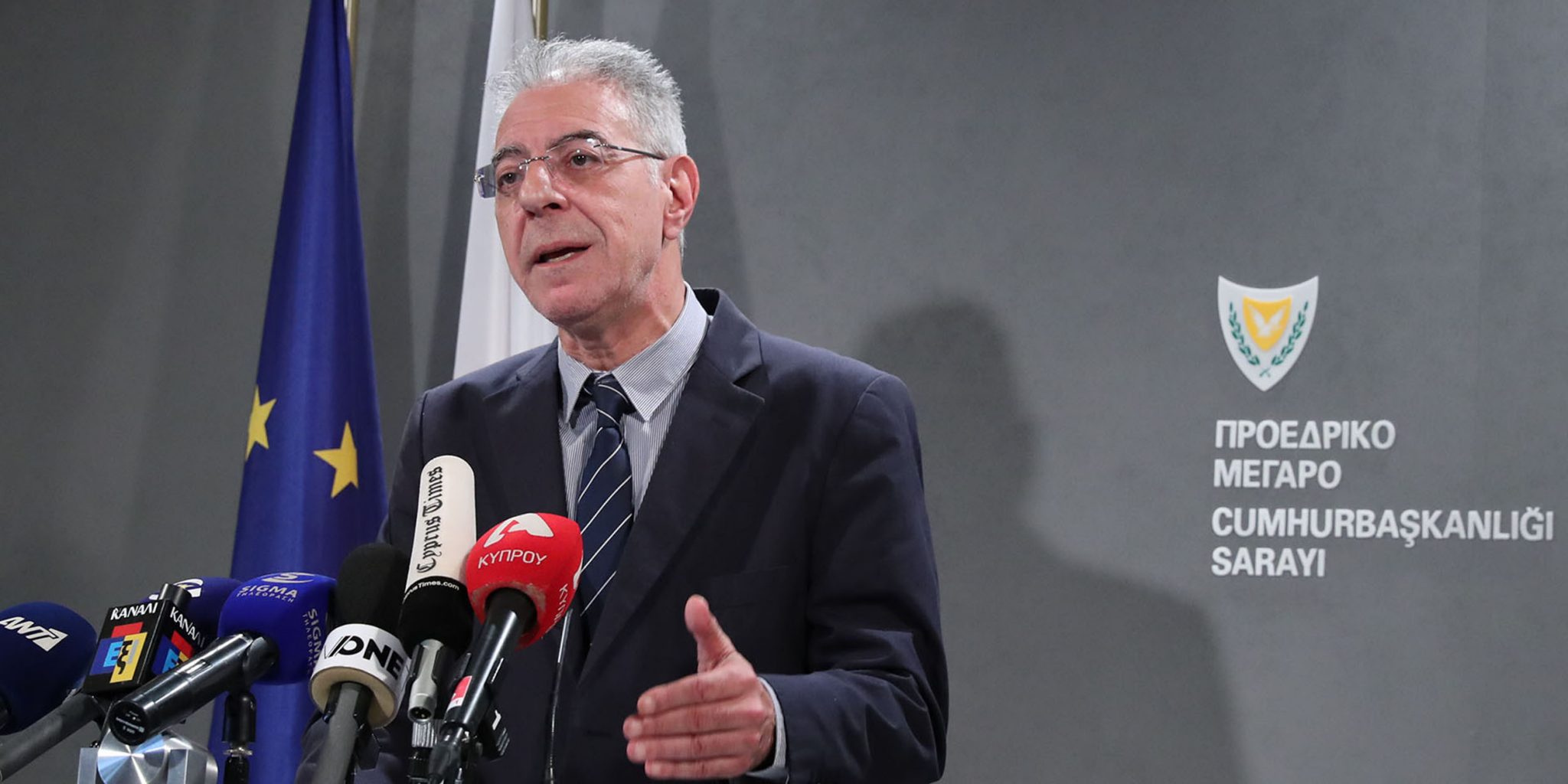 Mr. Prodromou should first consult the President before proceeding to statements, in order not to further expose him irreparably, AKEL said in a statement.
A war of communications between the government and AKEL has erupted in recent hours over the issue of naturalization.
Talking to the press at the Presidential Palace this afternoon, government spokesman Prodromos Prodromou stated that "AKEL's attempt to comment on the investment program, with specific references to the President's former law firm could be nothing but proof of bad faith and its intention to malign, when it is publicly known, on the basis of evidence submitted to Parliament, that this office has only submitted 41 applications out of a total of more than four thousand.
The President has publicly stated his position, call for anyone it may concern to indicate whether there has been even one case of favoritism or irregularity regarding these requests.
Spreading irresponsible insinuations, as AKEL does, makes their real intentions clear.
Today's announcement by AKEL misinterprets the decision of the Cabinet. The Government will not conduct an investigation for itself, as AKEL incorrectly claims. The Ministry of Interior Affairs has been authorized by the Council of Ministers and will investigate:
Specific cases, that is, naturalized persons, for which complaints have been made or issues have been raised by publications. It will be investigated, regardless of the fact that they initially met the criteria in force when the naturalization was decided, whether additional evidence or other grounds for a review have subsequently emerged.
The Minister of Interior Affairs will investigate all the cases of naturalization that took place before 2018. That is, before the criteria that are in force became stricter; this investigation will be carried out using recently acquired tools, such as a relevant electronic software and access to an international database.
It is noted that such an audit is now being carried out on a regular basis for all applications made after 2018, in order to detect any changes in the situation in relation to the data originally submitted.
AKEL's assertion that the investigation should have come preceded is untenable, as when applications are submitted an examination is always carried out on the basis of existing criteria that must be met. The fact is that the Government itself, based on the success of the investment program and the sharp increase in the number of applications, adopted more stringent criteria and enhanced controls that are in place today, with a special provision on politically exposed persons added this year.
When AKEL cites inquiries on the investors' integrity and the money's quality, as they say, one cannot but recall the former Minister of Interior Affairs Neocles Silikiotis' statement regarding a Russian tycoon, for whom there were international complaints, with the Minister of Interior Affairs explaining his naturalization by saying that 'such are the economic activities of Mr. Abramov, that we reckon they will be beneficial to Cyprus'. Since June, however, when light was shed on information on the subject, AKEL has yet to provide an answer or show any sensitivity when it comes to assigning blame.
We could also add the allegation heard in courtrooms that the foreign banker's naturalization that took place in June 2008 immediately resulted in a favorable multimillion loan to a football club, secured by AKEL.
As for AKEL's claims that during the years of President Anastasiades' administration the number of applications under the investment program has increased substantially compared to what happened during AKEL's governance, the answer is simple: Applications from potential investors have actually increased because the situation the country and the economy find themselves in has improved significantly. The number of investors that showed interest during AKEL's governance was limited, because who really invests in a collapsing economy, with a government that pushes it towards bankruptcy?
It should normally be surprising when those who have ruled and introduced and implemented a program then come and criticize the next Government for that same program. However, when it comes to AKEL it does not surprise us. It is indicative of the quality of the main opposition".
He should consult the President before making statements, so he does not expose him
In its announcement, AKEL calls Mr. Prodromou to consult with the President before making statements, in order not to further expose him irreparably. AKEL notes that the Russian businessman Mr. Abramov, who has been operating in Cyprus since 2006, indeed applied for a citizenship in 2010. Since he was meeting the criteria and no allegations had been raised against him up to that point, his request was granted.
If Mr. Prodromou has any other questions, all his has to do is to simply go to President Anastasiades' office and ask him about it, because Mr. Abramov was a client of Nicos Anastasiades, the statement notes. It can't be; Mr. Anastasiades must indeed have more insight on the subject, AKEL's announcement concludes. /ibna