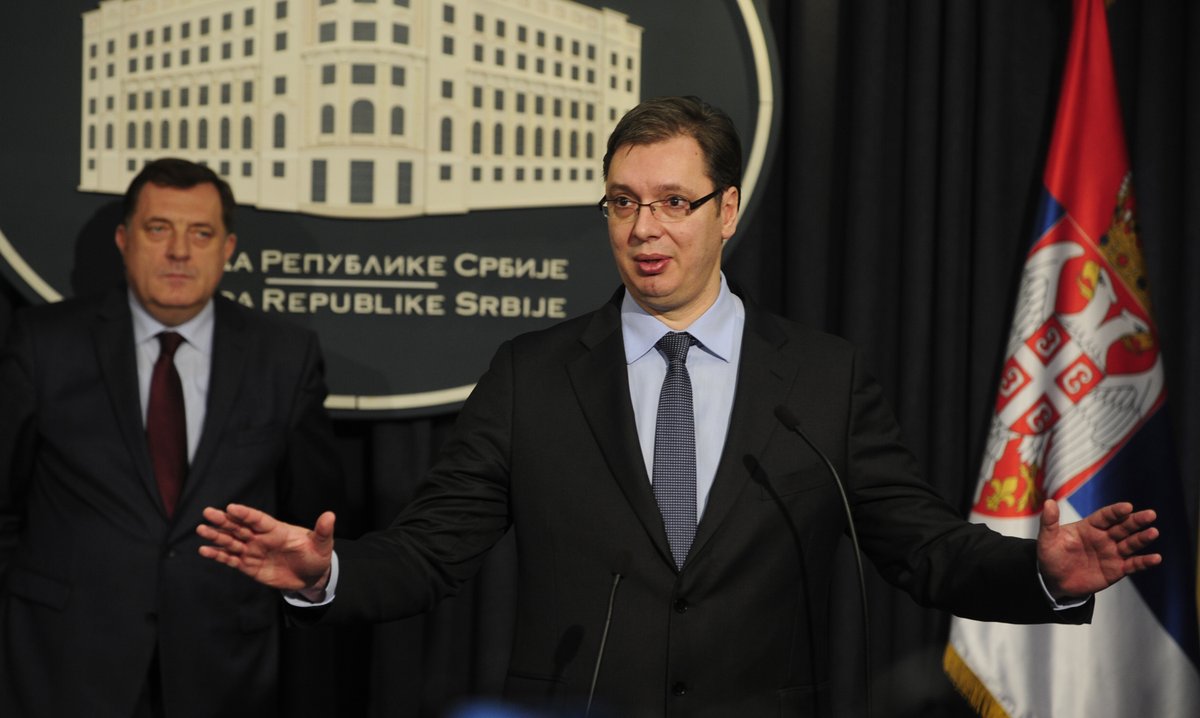 Belgrade, April 1, 2016/ Independent Balkan News Agency
By Milos Mitrovic
The war crimes trial against Serbian Radical Party leader Vojislav Seselj was unequivocally political from the very beginning, Prime Minister Aleksandar Vucic said today. Vucic held media conference with regard to decision of the International Criminal Tribunal for the former Yugoslavia to acquit Seselj.
Vucic said he was "proud because the government has been protecting the dignity of Serbia, its citizens and citizen Vojislav Seselj". Vucic said he has no "personal animosity" against SRS ultra-nationalist leader, with whom he has spent the larger part of his political career. On the other hand, premier stressed he would "fiercely oppose" to Seselj's politics "because it pushes Serbia towards isolation".
"I wish all the best and luck in the life to him (Seselj) and his family. The problem is his politics which has nothing to do with the verdict and we will fiercely oppose to it because we believe that such politics pushes Serbia into the past, instability, troubles, economic problems; such politics would isolate us from all peoples in the both Balkans and Europe", Vucic underlined.
PM suggested that Seselj's acquittal has negative impact on his Serbian Progressive Party (SNS) ratings ahead general elections scheduled for April 24. "We have never been so close to electoral defeat", Vucic, who is also SNS leader said. This means that all other parties may unite and form the government without SNS, he added.
Vucic explained that Serbia has been overwhelmed with "pan-national euphoria" following Seselj's acquittal.