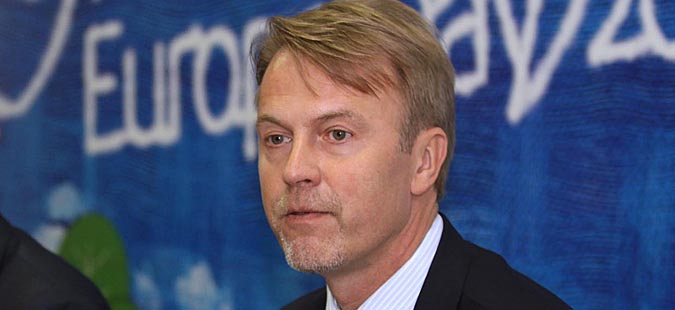 Skopje, February 2, 2015/Independent Balkan News Agency
By Naser Pajaziti
EU ambassador to Skopje, Aivo Orav, said that the accusations addressed against the opposition leader, Zoran Zaev are an important test for the institutions in FYR Macedonia.
He stressed this following a meeting that he had with the opposition leader, Zaev.
"I met with the opposition leader and he briefed me on what happened during the weekend. This is a case which involves the prime minister and leader of the opposition of the country and given that it's a sensitive political case, we call for caution to be shown. At the same time, we will follow this case with great attention. This will be an important test for the state institutions of the country", said Euro ambassador, Orav.
Orav also said that this is an important proof for the media of the country in the way that they will report the case. Orav said that he reiterates the positioning of the European Union for a transparent and independent process. "We are expecting an independent and transparent process of investigation. We're also here to support all sides for the normalization of the situation and to restore the necessary political dialogue", said the EU ambassador.
Ministry of Interior in FYROM has pressed charges against the leader of opposition, Zoran Zaev and three other accomplices for espionage and attempt to seize power through non democratic ways. /ibna/