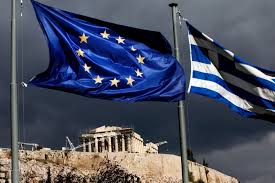 Athens, September 10, 2015/ Independent Balkan News Agency
By Spiros Sideris
A senior eurozone official estimated that in comparison with other EU countries, post-election government formation in Greece is not particularly slow, noting that in October the procedures for the initial evaluation of the new program could start.
According to him, apart from the technical aspects of the evaluation, in the agenda will be included a series of issues which are mainly of "political interest" and concern the IMF's role in the new programme, the measures to alleviate the Greek debt, as and the recapitalisation of Greek banks.
On the issue of the IMF's participation in the new Greek programme – which is pending – he said that an agreement will probably be reached.
However, he continued, as is known the IMF insists to first clarify on the measures for the sustainability of the Greek debt.
On this subject, he commented that it is the Member States who dominate the decision making and not the institutions, nevertheless he estimated that this time – compared to 2012 – it will not be such a "painful" process.
He also noted that an important parameter is how to measure the burden of Greek debt to the Greek GDP, noting in particular that in addition to the size of government debt in relation to the GDP, an important factor is the annual burden of the Greek State to write off the Greek debt.
In regard to the recapitalisation of Greek banks, he said that it will be part of the discussion on Greece in the Eurogroup of next Saturday, while he reminded that of the EUR 25 bn provided in the agreement of June, EUR 10 bn have already been disbursed and are on a special account of the ESM for this purpose, while for the remaining EUR 15 bn the relevant decisions should be taken by November 15.
Moreover, he did not want to speculate on when capital controls will be removed, however, he stressed that compared to other countries, such as Iceland and Cyprus, the impact on Greece was less extensive.
Asked if there are doubts about whether the new Greek government will implement the Agreement, he said he is "absolutely convinced" and "sure" that no matter what the new government will be, it will "honour the agreement".
He explained that the terms of the MoU are under constant negotiation and as a "living organism" it is subject to changes.
Finally, referring to the Eurogroup next Saturday, he noted that there will be a brief presentation of the current situation by the interim finance minister George Chouliarakis.
There is, he continued, understanding that under the present circumstances, the legislative implementation of specific elements of the programme is not possible. However, he said, preparations for legislative work is progressing and will be part of the presentation of the Greek minister.