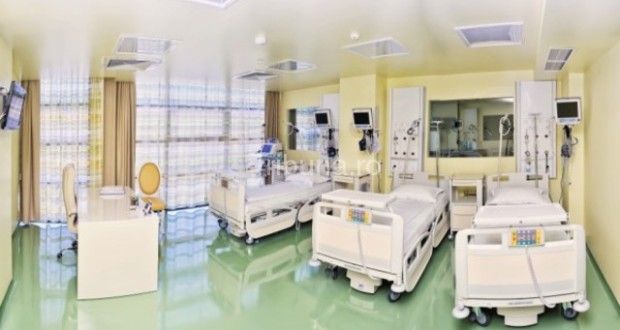 The PM's control body tracked down several problems of the medical emergency activity in Romanian hospitals. Therefore, a lot of medical units in the country don't have enough doctors and nurses, lack specific medical equipment, while facing severe overcrowding of the emergency rooms with patients who could be taken over by the family practice or by the ambulatory.
The control body has conducted a control during March-September 2016 across the hospitals where victims of the Colectiv fire had been admitted, as well as at Public Health Directorates in Bucharest.
The checks have revealed a crude reality: hospitals hosted in ancient buildings lacking emergency medical staff due to low salaries and poor working conditions. The emergency rooms also lack the necessary medical equipment and are overcrowded with cases that could be easily treated by the family doctors or in the ambulatory.
In terms of public healthcare services, the system is facing severe sub financing (3- 3.5% out of GDP compared to other EU countries where the healthcare has 7 to 11% of the GDP.
The Romanian healthcare system is also incompletely brought under regulations in terms of private medical services, health insurances.
The medical staff is totally demotivated, facing low wages, poor working conditions and a depreciation of the medical statute.
At the same time, the report accuses Bucharest healthcare directorate that it hasn't been consistent and has been superficial when conducting checks in the Bucharest hospitals.
The control body's document says that the Bucharest Public Health Directorate has acted differently before and after the Colectiv fire tragedy. Previously to the event, the institution hasn't conducted tests to identify potential nosocomial infections in none of the 50 checked hospitals, although deficiencies have been signaled in most of the medical units in terms of hygiene conditions and disinfection.
In retort, the secretary of state on emergency issues, Raed Arafat, says that the PM control body's recommendations are not "fully correct", as the inspectors from the control body are based only on papers, without having expert opinions.
"I don't think the Control Body representatives have ever talked to understand. If you are just asking for papers and reading only papers, and you don't talk to people to understand the concepts, you come out with recommendations that are not fully correct (…) I haven't read the report, we will and we'll respond to it with the arguments on the issues where they haven't asked for our opinion," Raed Arafat said on Monday./IBNA
Source: Romaniajournal.ro