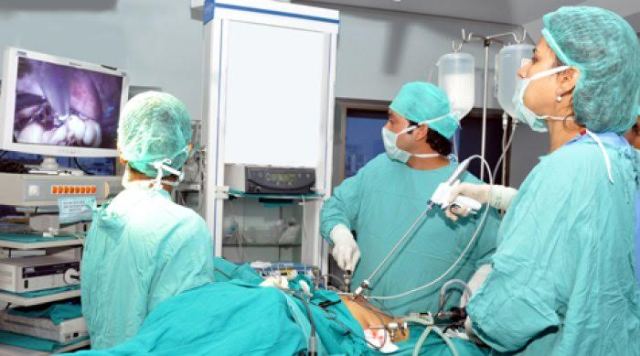 The lack of professional staff and the necessary infrastructure in public healthcare institutions has a great cost for the citizens of Kosovo.
In order to receive quality service, they often travel to the countries of the region or the European Union.
According to official data, in 2016 alone, the Ministry of Health has allocated 10 million euros to send patients abroad to be cured.
But citizens have spent around 200 million euros from their own pockets. The head of the Healthcare Unions, Blerim Syla, says that the serious situation in the domain of public health comes as a result of the lack of political will to invest in this aspect.
"If all the money that is spent outside of Kosovo were to be spent in human resources or infrastructure, patients would never leave the country. Of course, not all illnesses would be treated, but the majority of them, yes", Syla said.
Hospital of Pristina has demanded more investments in hospital equipment and training of staff to cover large deficits in healthcare.
Shpend Fazliu, official of this hospital, says that besides staff training, 60 million euros must also be spent for equipment.
Professor of European Law, Muhamer Pajaziti says that the lack of quality services is damaging Kosovo's budget.
"Quality services are lacking in each domain. Under these circumstances, citizens are obliged to spend their money abroad. This situation damages Kosovo's economy and increases the GDP of the countries of the region. This failure will be addressed to the government of Kosovo, which has not drafted any strategies to make services more professional", Pajaziti says.
According to him, the EU member countries spend billions of euros in the domain of services and have drafted a large number of regulations and directives to advance them. /balkaneu.com/