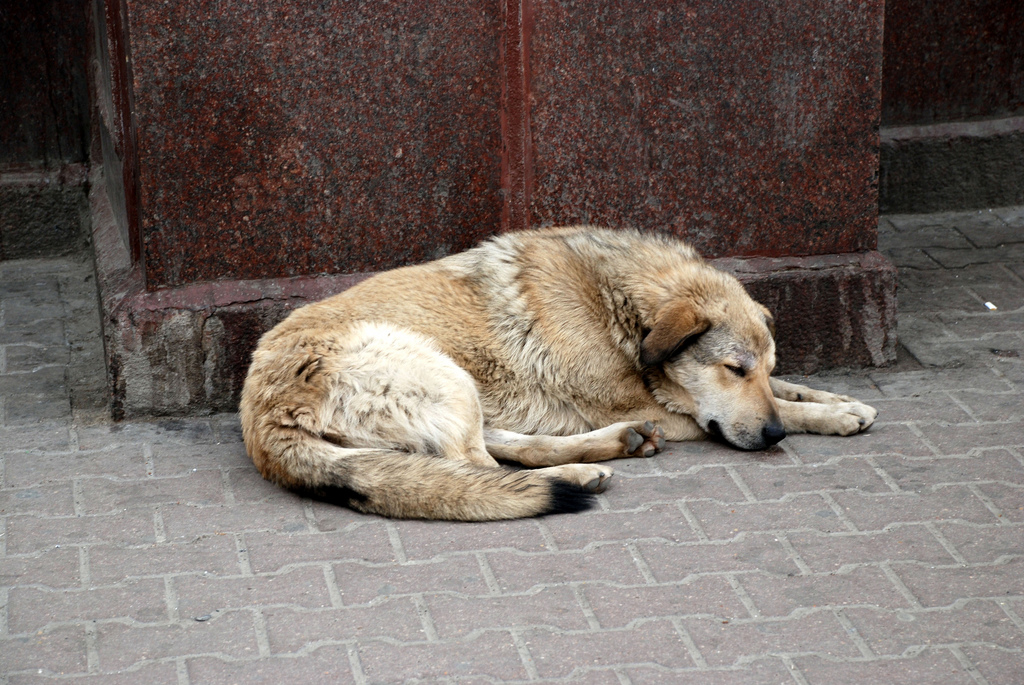 By: Medina Malagić – Sarajevo
In June of this year in Sarajevo, 'Dogs Trust B&H' spearheaded and implemented a campaign in which more than 3.000 stray dogs were sterilized.
Such an initiative was crucial in trying to curtail the growing problem of stray dogs throughout the country, and especially in Sarajevo, since the Law on the Protection and Well-Being of Animals is not implemented.
Dogs Trust conducted an analysis last year in Canton Sarajevo, and found out that last year there were around 11.000 stray dogs in the city.
The Law on the Protection and Well-Being of Animals was adopted by the B&H State Parliament in 2009, and it bans the killing of stray dogs and obligates dog owners to sterilize their dogs and register their pets.
Since the Law on animal welfare in B&H is not being carried out, B&H has become a refuge for stray dogs and their numbers continue to multiply.
While this Law in B&H stipulates all that is necessary in order to curb the increase in the number of stray dogs, the lack of mechanisms and conditions for the implementation of the law means that stray dogs are not protected and the humane treatment of stray dogs continues to be at risk in B&H.
While the sterilization of dogs is an effective temporary solution, it will not lead to a long-term solution on the issue of stray dogs in B&H. One major problem is the lack of allocation from the state budget to establishing pounds where stray dogs can be kept.
The idea is to establish pounds that are of high quality and offer veterinary inspection of dogs. Not only would stray dogs be kept off the streets, they would be housed in a place where they would be taken care of and vaccinated. Unfortunately, this has not yet occured throughout B&H at the municipal level.
B&H adopted the Law on the Protection and Well-Being of Animals as one of the prerequisites for EU membership and since this Law conforms to EU standards, it contains all the necessary clauses required to establish effective solutions. However, B&H authorities have not even begun with the process of the implementation of this Law.