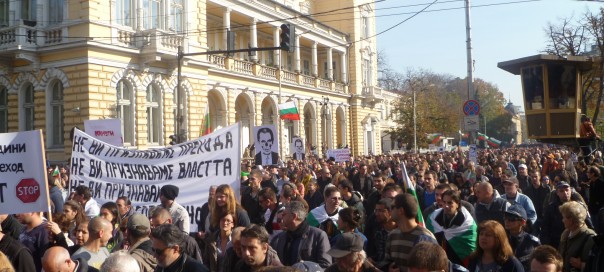 Sofia, February 6, 2015/ Independent Balkan News Agency
By Clive Leviev-Sawyer of the Sofia Globe
An internal investigation into allegations that Bulgaria's 2013/14 administration illegally eavesdropped on anti-government protesters would be completed soon, Interior Minister Vesselin Vuchkov said on February 6.
In 2014, the Protest Network requested then-caretaker interior minister Yordan Bakalov to investigate, after the fall of the "Oresharski" cabinet that has been the target of widely-supported protests demanding its resignation.
On February 5, the head of Parliament's internal security and public order committee, Atanas Atanassov, repeated allegations that there had been illegal surveillance of protesters for 300 days – practically the period that the campaign against the Bulgarian Socialist Party-Movement for Rights and Freedoms cabinet had continued.
Atanassov said that those involved had included the State Agency for National Security, Interior Ministry and the special surveillance department, in what had been a large-scale operation.
Local media said that the widespread surveillance, including interception of communications and photographing of participants in protests, had been called "Operation Worms".
Speaking to reporters, Vuchkov, who took office in November as part of the centre-right coalition cabinet, said that he expected to be able to give more information next week, but also cautioned that the investigation involved a large number of documents, not all of which had been submitted.
Vuchkov said that numerous violations already had been established in the "homeland security" department, now called the "security" department. There were ongoing disciplinary proceedings, with proposals for disciplinary sanctions.
Regarding the investigation into whether illegal eavesdropping had been done, he said that when the investigation was over, he would announce who had been sanctioned, and how.
"I am convinced that there were certain events initiated in terms of the protesters since June 14, 2014 but I ca not tell whether special investigation means have been used against them, there are no such documents to prove it at the moment," Vuchkov said.
Atanassov, speaking to reporters on February 6, said that soon there would be additional information about the illegal surveillance.
"We are yet to receive documentation from relevant departments – to see what is in it and then we will decide what action we will take. I have not yet signed the documents for the hearing of persons in charge of the case," he said.