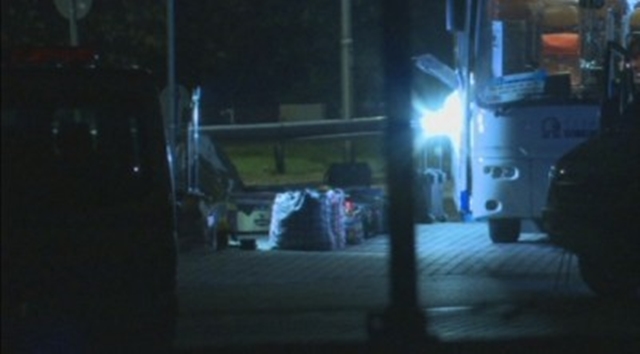 Sofia, May 19, 2015/ Independent Balkan News Agency
By Clive Leviev-Sawyer of The Sofia Globe
Investigations are continuing into the case of a Bulgarian bus that was en route from Prague to Varna and on which an explosive device was found during a stop in Hungary.
The investigation is being handled by Europol and Bulgarian authorities are still awaiting official information from Hungarian authorities, Bulgarian National Television said on May 19.
Reportedly, the owner of the luggage in which the device was found is either a Czech or a Slovak national.
The owner of the luggage, who has not been identified publicly, had a Prague-Bratislava ticket but got off earlier, in Brno, leaving his luggage in the compartment of the bus.
At a stop near Budapest, the drivers smelt something unusual when the luggage compartment was opened and found that there was luggage with no owner, Bulgarian media reports said. On checking the luggage, they found it contained what was described as an "explosive device" along with flammable liquid.
Dragomir Petkov, driver and manager of the Omega Group company, told reporters that the device was a homemade bomb including a five-litre canister and a transparent tube with a timing mechanism.
Bomb disposal was called and the device defused. Hungarian television said that police had said that they had responded to a report of a suspicious package on the night of May 16, but had not confirmed that there was an explosive device.
According to Bulgarian National Television, the head of the bus station in Varna said that in March a bus owned by the same company had burnt out in a parking area in Prague.
Reports quoted Bulgarian passengers, who made up most of the passengers on the bus, as saying that police and other services in Hungary had responded quickly during the May 16 incident but there had been no contact from the Bulgarian embassy in Budapest.
Bulgaria's Foreign Ministry said that the embassy in Budapest had not been notified of the incident by local police, nor had it been contacted for assistance by the passengers.