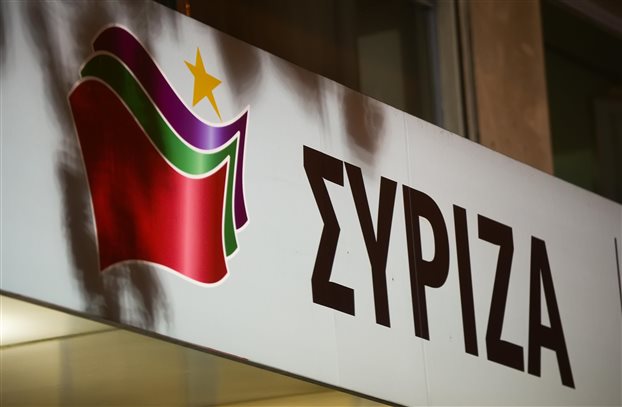 Athens, October 12, 2015/Independent Balkan News Agency
By Zacharias Petrou
Syriza elected a new party secretary over the weekend. Panagiotis Rigas, a firm supporter of Prime Minister Alexis Tsipras was voted with 149 votes from 192 political secretariat members.
Eight new members were elected to the 17-member Syriza Political Secretariat, replacing those that left the party to form the Popular Unity party (LAE).
Analysts point out that Syriza and the party's Political Secretariat are now almost completely controlled by Alexis Tsipras with the "Group of 53" coming out significantly weaker from the re-shaping of the party's bodies.
The "Group of 53" is seen as the new left-wing group of officials and party members with a distinct role inside the party that could destabilize it in future (especially with upcoming votes of austerity measures in parliament). However, it does not include many ministers, therefore it is considered less "dangerous" that the "Left Platform".
The Group formed in mid-2014, stands ideologically between the hard-line Left and Tsipras's relatively pragmatic group of supporters. Many of its members, such as Gabriel Sakelaridis and Euclid Tsakalotos, have been close aides to the party leader, but some abstained during the August vote on the third bailout deal with creditors.
"Syriza will stand by the government and the Greek people in order to be the genuine expression of the social needs to the government," stressed new secretary of Syriza Central Committee Panagiotis  Rigas in a statement.
Rigas said: "The priority, on the course to the party's congress, is Syriza's organizational development for a broad opening to society. Our aim is the mobilization of the huge social majority towards a direction of the country's democratic and productive revival".
Addressing a central committee meeting A. Tsipras said the "transformation" of Syriza will allow it to operate along the lines of what he described as a nascent bipolar system that will see "a popular party pitted against a conservative one".
Tsipras said the September 20 elections had "confirmed the clear segregation of the electorate," adding that Syriza had drawn a class-specific vote from working-class families.
The PM announced steps to open up the party to new members, as well as to rebuild its youth league.Tsipras is keen to promote younger party members, the so-called 30somethings such as Rania Svingou, Yannis Bournous and Nasos Iliopoulos who were loyal to him after his U-turn on the bailout.