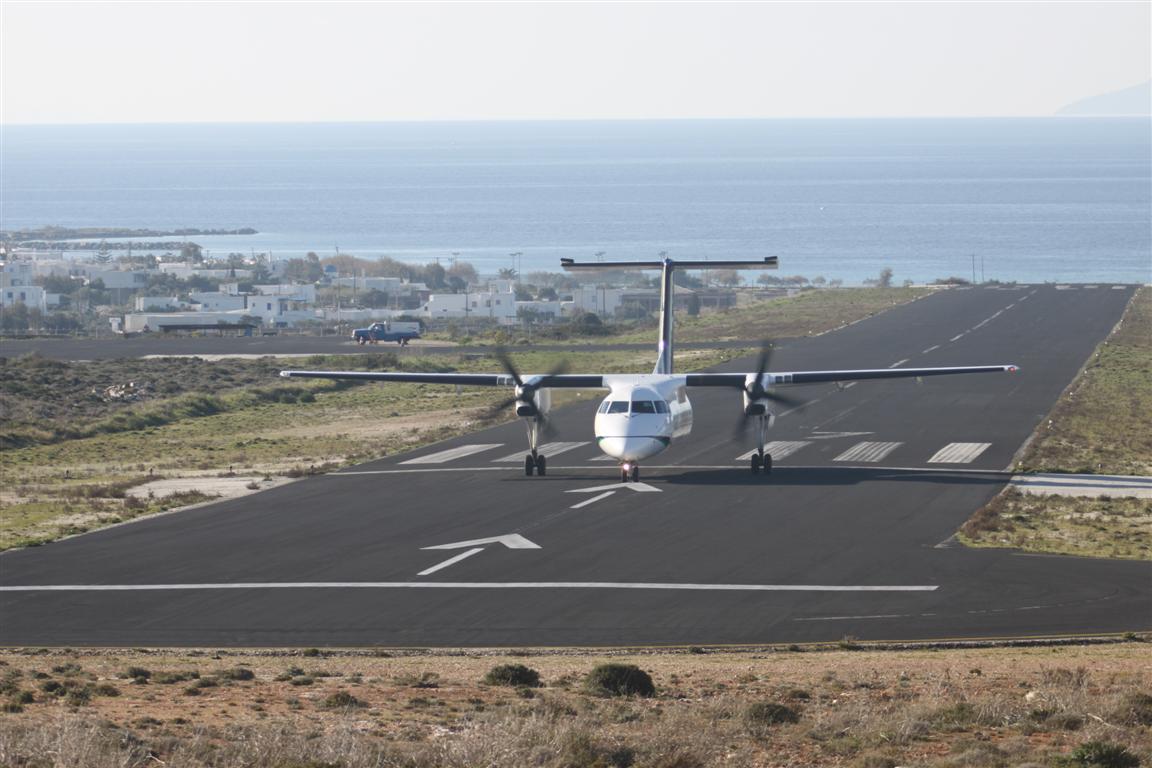 By Spiros Sideris – Athens
Greek government's plans for the privatization of regional airports in Greece have caused reactions from social organizations and the opposition.
The "Joint Initiative against the privatisation of regional airports" held a protest outside the HRADF, on Monday, against the "unwarranted and damaging privatisation of Regional National Airports". SYRIZA's opposition to the procedures for the concession of regional airports underline 16 MPs of the opposition, with a question tabled in the House.
"The struggles of society against the unjustified and detrimental to the greek economy, privatisation of Regional National Airports, has created the need to coordinate the actions of local associations and collectives. From Thessaloniki, Corfu, Kefalonia, Zakynthos, Chania, Kavala and Aktion (first privatisation group) together we unite our voices against what affects the dignity of the Greek people, against what is mortgaging the future of generations to come", says the Initiative's communication.
"They are selling airports to the same interests that get the public construction tenders and control the media", said the prefect of the Ionian Islands, Theodoros Galiatsatos in "The Red".
Sixteen MPs of SYRIZA, with an interpellation in the House, point out that the concession for 40 years, with a possibility of extending the contract for another 10, of the 14 regional airports from HRADF is expected to be completed in November and stress that "the privatisation of airports promoted by the coalition constitutes nothing more than the concession to private interests of the property that has been created by the people's money without any benefit for the Greek State".
More specifically, they state that "the revenues announced by the HRADF from the privatisation are far less than the net income of the State airports, while the operation of airports by private monopolies will result in loss of revenues that go to the state budget (eg. overflights) and will increase the fees and fares, as has been demonstrated by international experience".