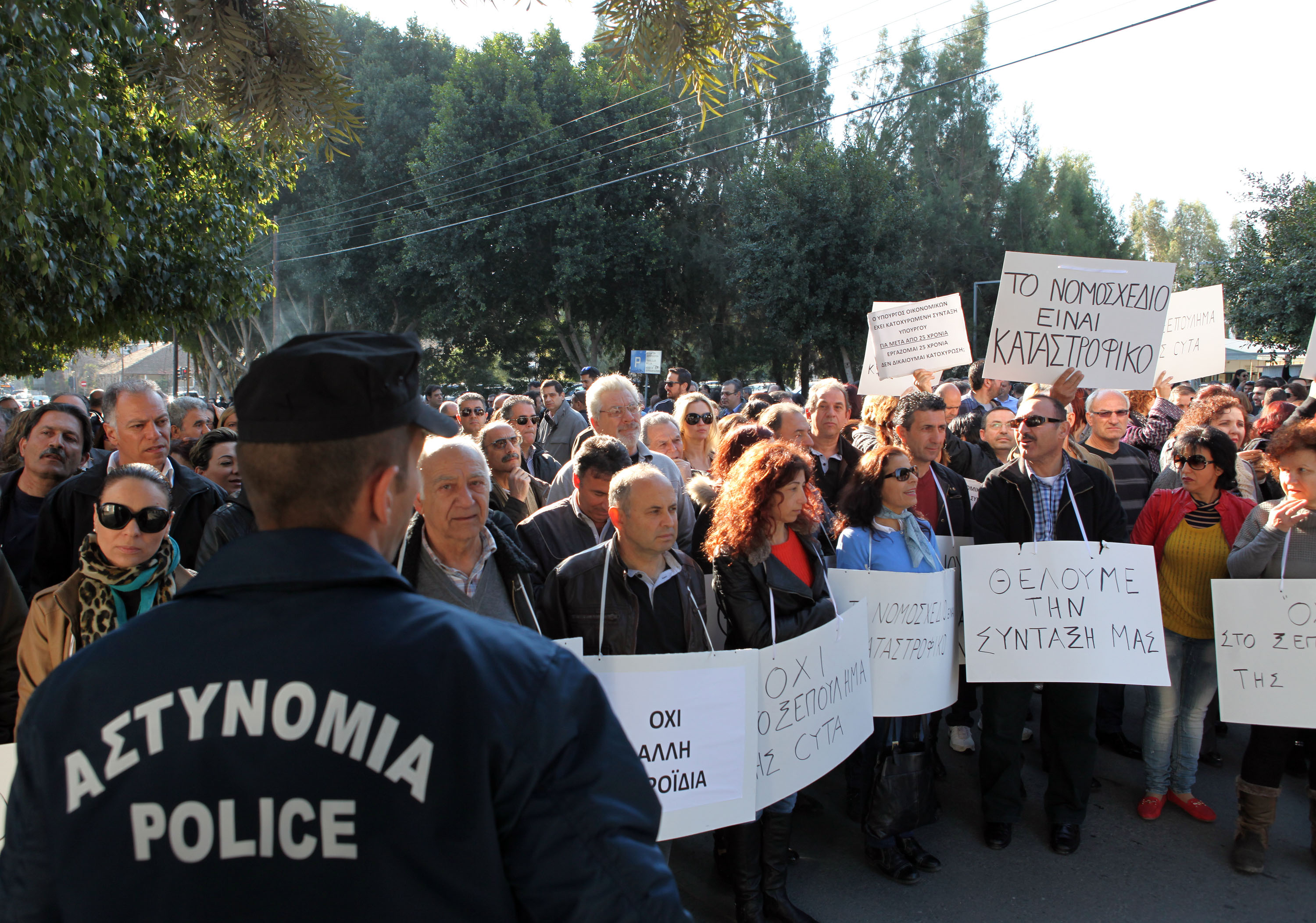 By Kyriacos Kyriacou-Nicosia
The House of Finance Committee of Cyprus discussed today the new government bill concerning the privatisation of the three largest semi-government organizations, Cyprus Telecommunications Authority (CyTA), Electricity Authority of Cyprus (EAC) and Cyprus Ports Authority (CPA). The bill causes dynamic reactions from hundreds of workers.
During the meeting, the MPs exchanged different views and discussed changes to the bill. According to the President of the Finance Committee Nicolas Papadopoulos, the discussion will continue on Wednesday.
Finance Minister Harris Georgiades, who participated in the discussion, said to the Committee that organisations engaged in commercial and entrepreneurial activity, especially in the telecoms and energy sectors, could not continue as extensions of the state. "They cannot operate under the veil of partisanship or rampant unionism," he stated.
It is necessary
Approval of the bill by parliament is considered by the government necessary for the release of the next bailout tranche of some €236 million. Privatisations are part of the terms in the island's bailout agreement. Cyprus must raise €1.4 billion through privatisations of semi-government organisations between 2016 and 2018. It is feared that a failure to raise the cash could mean a fresh memorandum.
"If we do not succeed in raising the necessary amount by 2016, Cyprus would have a funding gap and it would make our return to the markets unimaginably difficult and raise the issue of a new memorandum with whatever this entails," Georgiades said.
The minister asked that the bill be approved by March 5, five days ahead of the Eurogroup meeting to discuss the release of the next tranche of aid to Cyprus.
Worker strikes
CyTA employees held a three-hour strike, which started an hour before the beginning of the bill discussion. Last Friday workers at CyTA and EAC, went on 24hour strike.
During today's three-hour strike, hundreds gathered outside the parliament protesting against the government bill. Union objections range from a demand to secure pensions and employment rights to outright rejection of privatisations.
EAC unions oppose privatisation of the organisation due to the particularities of the Cypriot market."There is no longer any doubt that we are talking about a fire sale," union representative Andreas Panorkos said.
Ports back to normal
Limassol and Larnaca ports started today to operate, after the 24hour strike by port employees last Friday. The business activities of the two ports were also affected by a decision by the port employees unions to abstain from overtime during the weekend.