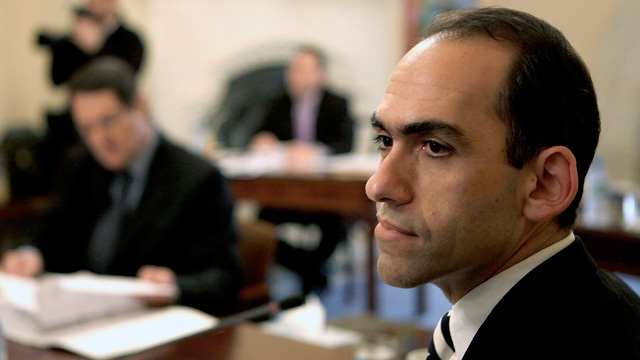 By Kyriacos Kyriacou-Nicosia
The economic recovery of Cyprus will ultimately be driven by private initiative and entrepreneurship, Finance Minister Harris Georgiades underlined on Thursday, noting that the public sector and the banking system must be in the service of the productive sector of the economy.
Addressing the 7th international conference for entrepreneurship, innovation and regional development (ICEIRD) 2014, the Finance Minister said Cyprus "is engaged in a fully-fledged effort of economic reform and reestablishment of confidence", not simply to overcome the problems that were allowed to escalate, during the previous years, and which led to an unprecedented economic crisis, but "to create the foundation for a new, healthier and more viable economic model".
He said that the economy was characterized by an oversized public sector and an over-extended banking sector, with the public sector wage being the highest, in proportion, in the entire EU, and the banking sector attracting sizeable foreign deposits, through high interest rates, which were unwisely channelled in the form of financing, not towards investment and innovation, but primarily towards consumption and a property bubble. Private debt in Cyprus also came to be the highest in the entire EU, he said.
"Our concerted efforts relate to the restoration of the soundness of the banking sector, consolidation of our public finances and implementation of structural reform" he explained.
The Minister pointed out that "the public sector and the banking sector should be in the service of the productive sector of the economy" and "emphasized that economic recovery will ultimately be driven by private initiative and entrepreneurship". As he said, "Cyprus innovative SMEs (startups) are actually hiring people even in these dire economic conditions".
A national committee on innovation established recently by the government has presented a report with its main findings and recommendations on how Cyprus could become a leader in the field of innovation, research and technological development, he concluded.
Cypriot households barely scraping by
Meantime, about one in ten households in the government-controlled areas of the Republic of Cyprus has had an income reduction of up to 50%, while 5% say they are barely scraping by, according to a study carried out by the Cyprus Consumers` Union and Quality of Life. The Union notes that 8% of households had a reduction of 30% to 41%, 10% a reduction of 41% to 50%, and 10% a reduction of over 50% of their income.
At a press conference in Nicosia, President of the Union Lucas Aristodemou said that it appears that low income and unemployed persons were mostly affected by the crisis, and noted that the Union was discussing the issue with the government in an effort to protect those in need.
The study was carried out between February 17 and March 7, 2014, by Cypronetwork Marketing Research Ltd (CMR), covering urban and rural areas across the island, with a sample of 1,000 men and women over 18 years old.