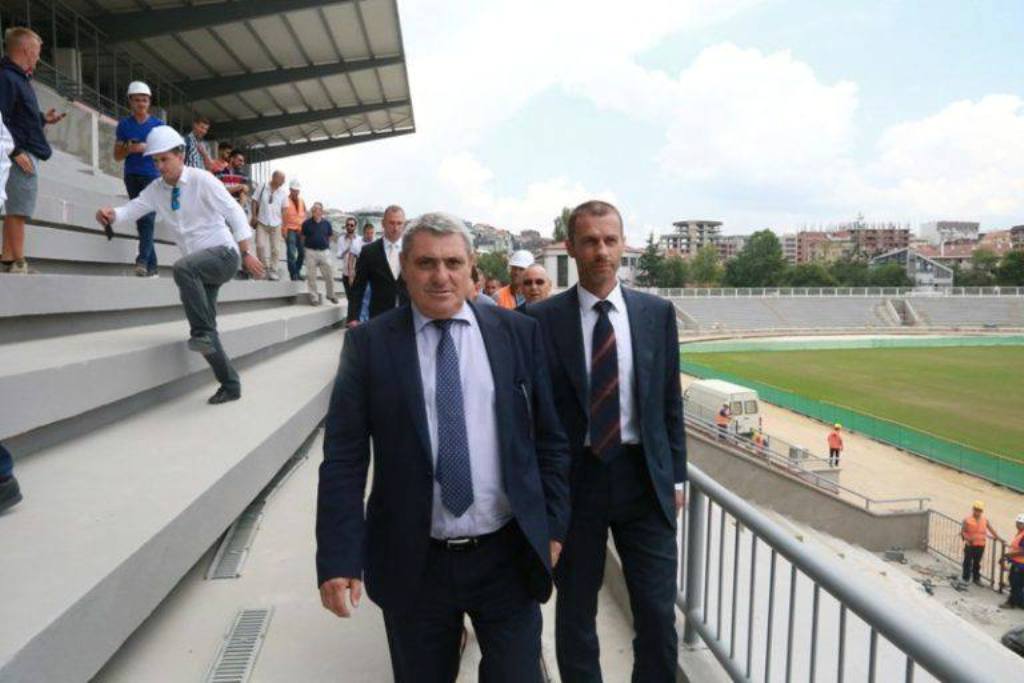 The full renewal of the Stadium of Pristina may be delayed ne case the political crisis in Kosovo continues.
Senior officials of the Kosovo Football Association say that they are waiting for the creation of the new government in order to make the necessary payments for the renewal of this stadium.
According to Erol Salihu, secretary general of this association says that these payments cannot be issued without the government first being formed.
"New funds must be allocated by the government, but these funds cannot be allocated without the formation of the new government", Salihu said.
Kosovo still doesn't have a stadium which meets UEFA standards, therefore, the national team has had to play its matches in the stadiums of Albania so far.
However, Salihu is expecting this situation to last until the first months of next year.
"We're expecting the stadium [of Pristina] to be ready in April next year. There are still a few things that need to be done", Saliu says. /balkaneu.com/