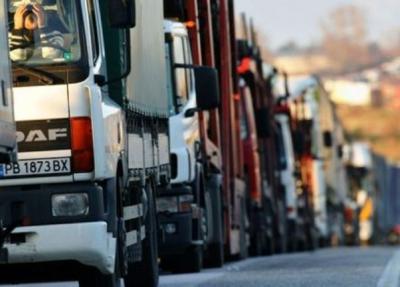 Skopje, September 6, 2013
Through an urgent decision, the Republic of Kosovo, being the greatest importer of goods from FYR Macedonia, has stopped these goods to be traded in Kosovo.
The announcement on this decision has been made in an official way, while the media hasn't been alarmed.
Everything has happened after Skopje decided to stop the import of wheat and flour and this forced Pristina to impose measures of reciprocity. Although Skopje's government lifted the restrictions on the import of wheat on September 2, the restriction for the import of wheat remained in force.
During this year, Kosovo has exported goods amounting to 160 million USD, while FYROM has imported from Kosovo 17 million USD worth of goods or 0.5% of the total volume of imports.
This government decision now prevents the import of all agricultural products, such as grains, tree produces, vegetables, beverages, milk and its by products, wines, alcohol, etc. Many exporting companies which sell their products to Kosovo have been alarmed by this decision and have launched accusations against the government of FYROM.
"Government of FYROM has been officially informed about the decision of the government of Kosovo. This issue will be discussed in the next meeting of the government, but until a further decision is taken, the current one which prohibits the import of flour from neighboring countries remains in force in order to protect domestic production. On September 2, the government has abrogated the decision for the import of foreign wheat, but the decision about flour remains in force", declared the spokesman of the government of FYROM, Muhamet Hoxha.
According to economy experts the decision of the government of Kosovo will have a negative impact in the economy of FYROM. /ibna/