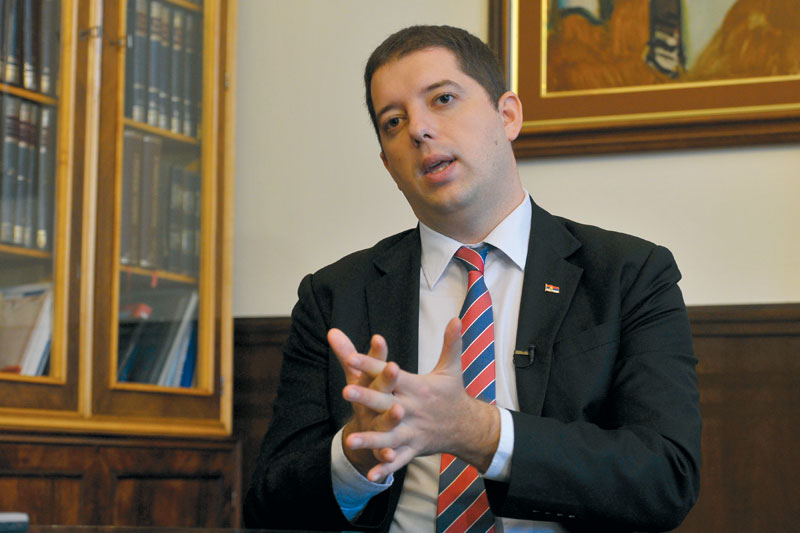 Pristina's to, contrary to Resolution 1244 and the Kumanovo Military-Technical Agreement, form an army, are "particularly dangerous.
Such a development "would not contribute to stability in the region," head of the Serbian Government's Office for Kosovo and Metohija Marko Djuric also said on Monday in Belgrade.
Djuric made the comments during his meeting in Belgrade on Monday with Chinese Ambassador Li Manchang.
According to the Serbian government, they "pointed out to the importance of friendly cooperation and the development of comprehensive political and partnership relations between the two countries and peoples. "
Djuric "thanked the ambassador for the consistent support of the People's Republic of China to the sovereignty and territorial integrity of Serbia and implementation of UN Security Council Resolution 1244. "
He also "presented the dialogue between Belgrade and Pristina, stressing the importance of urgent formation of the Community of Serb Municipalities in accordance with the agreements reached in Brussels."
Djuric also told Li about Pristina's attempts to push Belgrade out of the dialogue with Pristina and to press the Serbs in the province to accept unfavorable solutions.
According to the government, citing a statement issued by the Office, Djuric "dissemination of information about politically motivated indictments against Serbs in Kosovo and Metohija as the latest form of pressure on the Serb people in the province."/IBNA
Source: B92