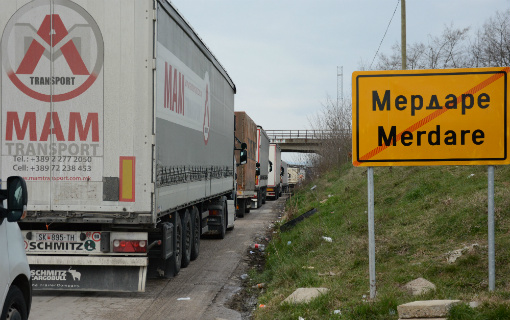 Following the arrest of Kosovo Albanian Nezir Mehmetaj at the Merdare border station, as a war crimes suspect in the latest stages of the conflict, the Kosovo Foreign Ministry has warned its citizens to avoid Serbian territory.
The communique said that "Serbia is no longer a territory that provides the least legal and physical level of security", noting that if there is a need to visit Serbia, citizens should be very careful.
This warning is the result of continuous arrests of Kosovo citizens by the Belgrade authorities, which the Kosovo authorities consider to be contrary to practices of international cooperation and the Brussels Agreement.
The Belgrade Supreme Court's War Crimes Observatory ordered Mehmetaj's detention for 30 days.
The arrest was made at Merdat in accordance with a warrant issued by the Serbian war crimes tribunal in Kosovo. According to Tanjug, the detention was ordered because of the risk of Mehmetaj escaping, who is accused of criminal offenses against civilians.
According to Kosovo media, Mehmetaj is from the village of Rudnica near Klina, but has lived in Switzerland for 25 years./ibna