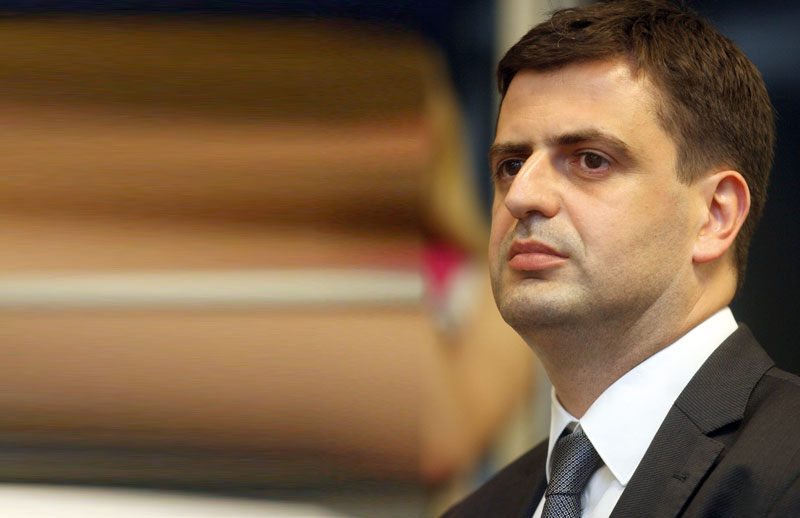 By Miloš Mitrović – Belgrade
New Priština liaison officer Valjdet Sadiku would start his mission in Belgrade on July 17th, Serbian media reported. Until the appointment to this position, Sadiku was Priština's ambassador to Croatia. Although Sadiku was appointed three weeks ago, his arrival in Belgrade was prolonged in order for the newcomer to be prepared properly.
The Brussels agreement about the normalization of the relations between Belgrade and Priština stipulates the liaison officers exchange as the part of the process.
According to daily "Večernje novosti" Sadiku got the detailed instructions with regard to his public appearances in Belgrade. He is allegedly both supposed to publicly represent his mission as the technical one and to refrain from political comments about Priština-Belgrade relations.
Belgrade and Priština have exchanged the liaison officers on June 17th.  However, Sadiku`s predecessor Ljuljzim Peci resigned after two days due to his public statements that the normalization of the relations meant that Belgrade should recognize the independence of Kosovo. Serbia protested as a result of statements by Peci.
"I was convinced that Kosovo`s policy regarding the normalization of the relations with Belgrade implies that Belgrade must recognize the independence of Kosovo. However, this was not truth. Under such circumstances, I cannot continue my engagement in Kosovo`s diplomatic office", Peci stated in his written resignation last month.
Due to his diplomatic inflexibility Peci confronted with Kosovo`s prime minister Hašim Tači, "Večernje novosti" reported on Monday. Nevertheless, Taci himself recently said that the liaison officers exchange was the very beginning of the full normalization of the relations.
The authorities in Priština have strictly forbade Sadiku to "insist that liaison officers are treated as diplomats", "Večernje novosti" claimed.
"Kosovo`s liaison officer will be ambassador, and he will be treated as an ambassador", Tači stressed for the Austrian media last month. He recalled that Belgrade`s liaison officer in Priština has also ambassador status.
Sadiku was urgently appointed by the president of Kosovo Atifete Jahjaga; foreign minister Enver Hodžaj proposed Sadiku because of his flexibility regarding the normalization of the relations with Belgrade, Serbian daily emphasized.
Allegedly, it was unofficially recommended to Sadiku" not to bring any insignia of the so-called state of Kosovo of in his premises".
The cabinet of the Belgrade liaison officer Dejan Pavićević is located at the European Union mission in Priština. The building of the EU Delegation in Serbia encompasses the premises for the Priština`s liaison officer.