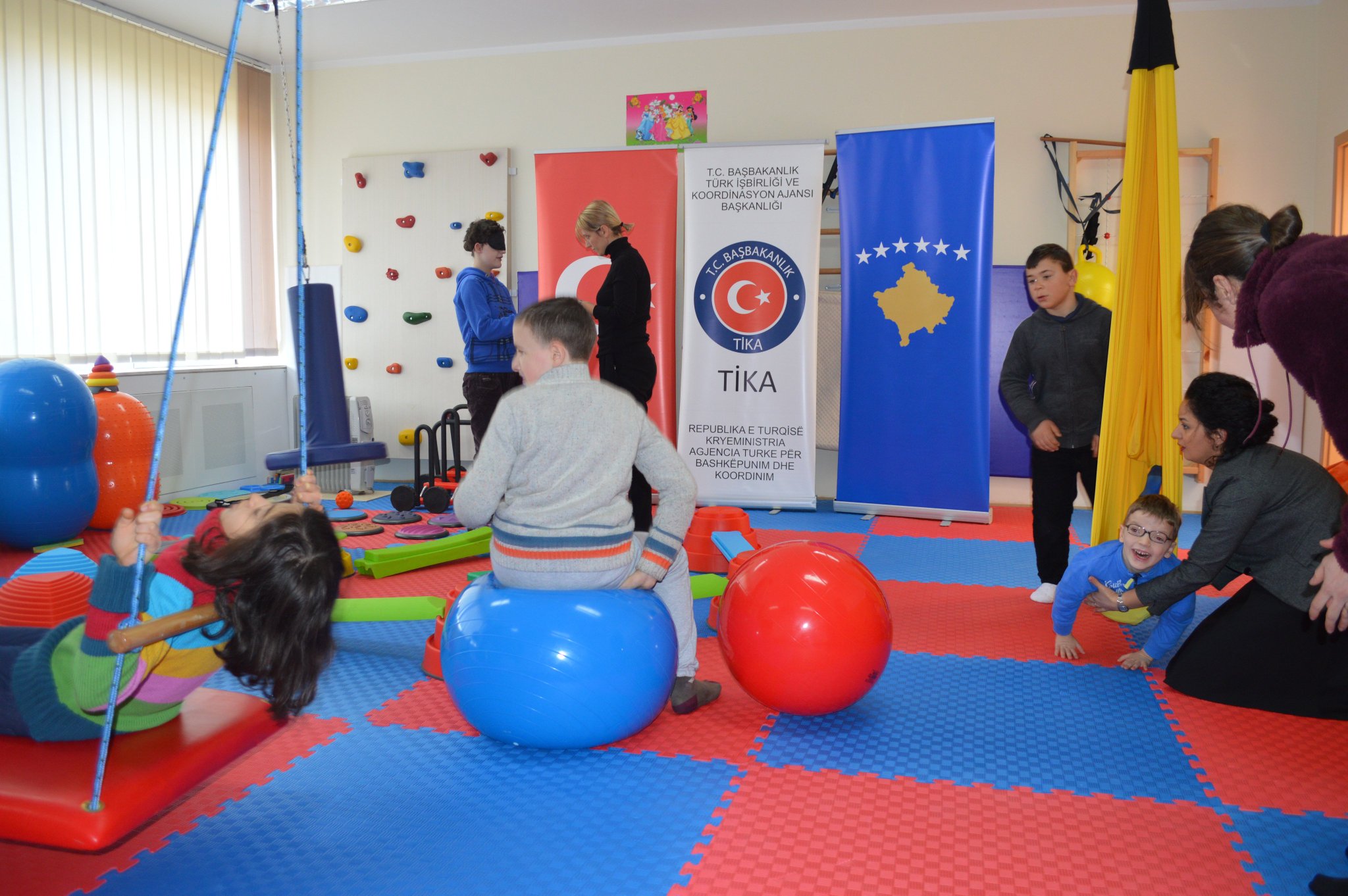 The Turkish Cooperation and Coordination Agency Directorate (TIKA) has been operating since its
establishment in 1992 and realises (mainly humanitarian) projects worldwide but first and above all "in those countries with which we have a shared culture and geography."
Such cultural similarities and strong ties exist between Turkey and Kosovo. Because of this close relationship, TIKA aid agency arranged and restored parts of two kindergartens in Kosovo's capital Pristina as part of a restoration project, reported Anadolu news agency.
The actual work included the building and equipment of two classrooms in the 'Ngjyrat' kindergarten which means 'colors'. The agency also restored a classroom and a play corner at 'Gezimi Yne' kindergarten which means 'our joy'."
The opening ceremony was held on Wednesday, December 27 and was attended by the Turkish Ambassador Kivilcim Kilic. The diplomat stated that his country will not stop its support to Kosovo here, as Turkey plans to finance more  "children, youth and women-related projects in the region". The truth is that one of the upcoming projects to be carried out by TIKA is the restoration of Carshia Mosque, situated in Pristina.
The Mayor of the capital of Kosovo, Shpend Ahmeti stressed that he is thankful for the support of both Turkey and TIKA, adding that, "Such investments [restoration of kindergartens] are especially significant as they directly contribute to the prosperity of our children and families".
TIKA is responsible for projects all around the globe, namely, Brazil, Colombia, Somalia, Myanmar, Pakistan and elsewhere../IBNA
Photo (Library): Twitter