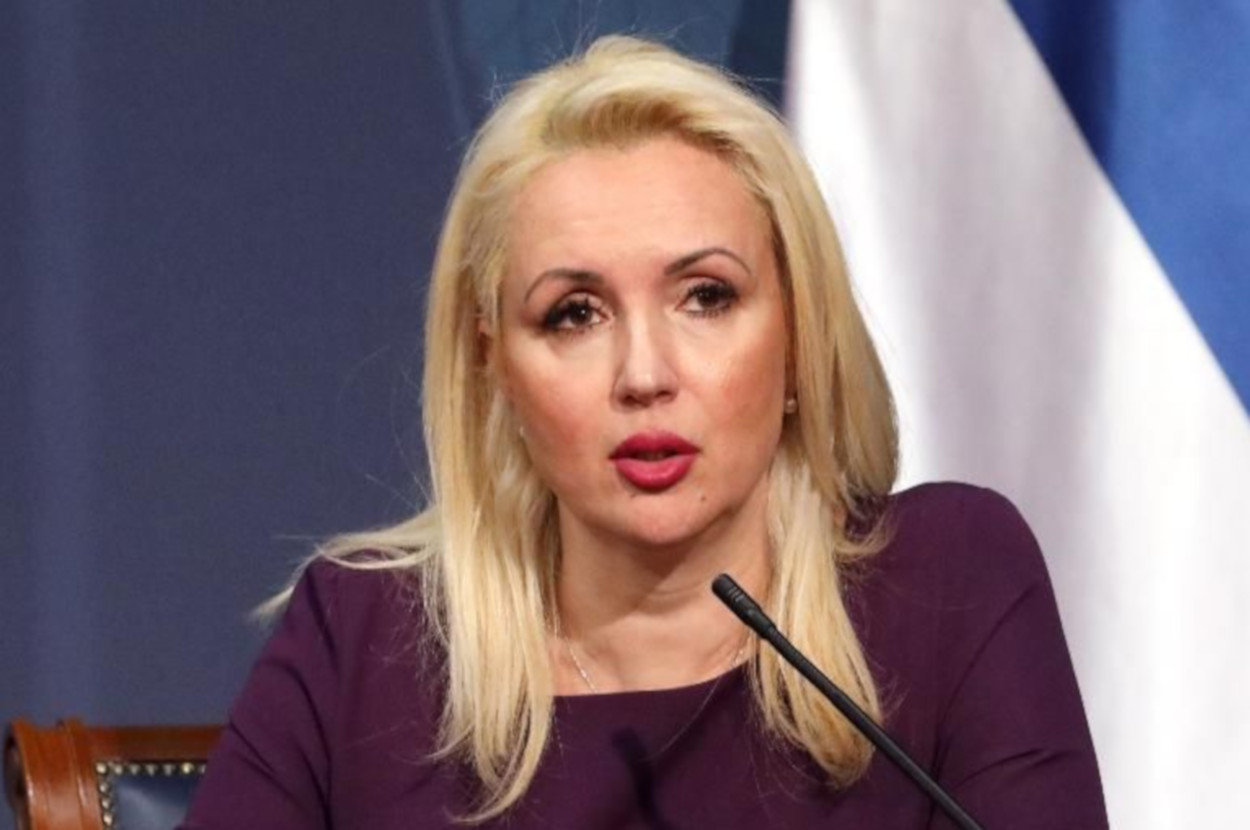 On Thursday, Pristina authorities barred Labor, Employment, Veterans and Social Affairs Minister Dariji Kisić Tepavčević (photo) from visiting Kosovo and Metohija, although the announcement of the visit was sent in a timely manner and in accordance with all procedures.
Professor Dr. Kisić Tepavčević, as part of her regular activities, had to conduct examinations for third year students today and tomorrow, as a professor at the Medical School of the University of Pristina with a temporary seat at Kosovska Mitrovica, in the Department of Epidemiology. Professor Kisić-Tepavčević announced her arrival in Kosovo and Metohija as a professor and not as a minister, the Serbian Government Office for Kosovo and Metohija said in a statement.
However, the authorities in Pristina yesterday, without any explanation or reason, through the Pristina liaison officer, refused to allow Professor Kisić Tepavčević to visit tomorrow (today), with which Pristina is violently prevented from working in this way.
At the same time, the request of a group of 39 pilgrims from central Serbia, who wanted to visit various shrines in Kosovo and Metohija this past weekend, was rejected without explanation.
It is a continuation of the brutal breach of the Free Movement Agreements and the Visit Agreements agreed and signed in Brussels between Belgrade and Pristina.
Pristina's scandalous policy of bans and obstructions, who knows how many times, demonstrates its anti-cultural commitment and makes it clear that it opposes everything Serbian.
It is clear that Pristina politicians, led by Albin Kurti, have no valid argument for coming to the negotiating table in Brussels next week, so they are now using such moves that directly undermine the dialogue.
The European Union, as the guarantor of the signed agreements and as a mediator in the dialogue, must not remain silent on such unilateral moves by Pristina, and we expect a clear reaction from them, the Serbian Office for Kosovo and Metohija said in a statement./ibna