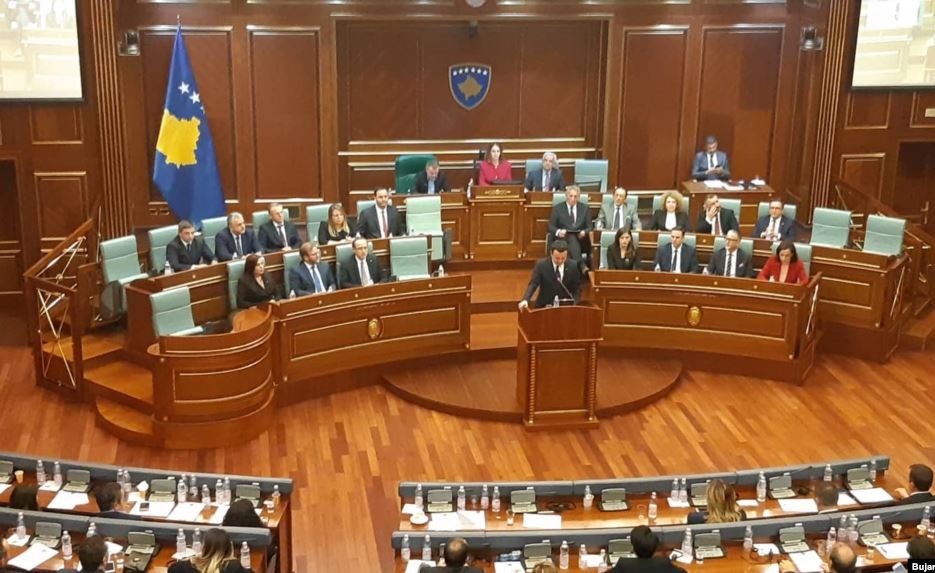 With 66 votes, Kosovo's parliament approved the coalition government between the Self-Determination Movement and the Democratic League of Kosovo.
The new government will be led by Prime Minister Albin Kurti, leader of the Vetevendosje movement, which won last year's October 6th parliamentary elections.
Introducing the program and composition of his cabinet, Mr. Kurti said, among other things, that the priorities of his government will be development and employment and that the country's budget would reach 3 billion euros.
He said foreign security will also be a government priority, along with preparations for NATO membership. Mr Kurti said no one will be above the state and promised to fight corruption, heralding a process of vetting in the justice system.
He said military service will become mandatory for everyone.
The new government will adopt war crimes and genocide law and will file a lawsuit against Serbia at the International Court of Justice for war crimes in Kosovo.
Kurti also heraled reforms in the education system and attempts to stop the "brain drain".
He pledged fair access to healthcare and an increased budget for the system.
Mr. Kurti said talks with Serbia would include the issue of missing persons, war reparations, the heritage of the former Yugoslavia and mutual recognition. He said his government is set to establish full reciprocity with Serbia./ibna