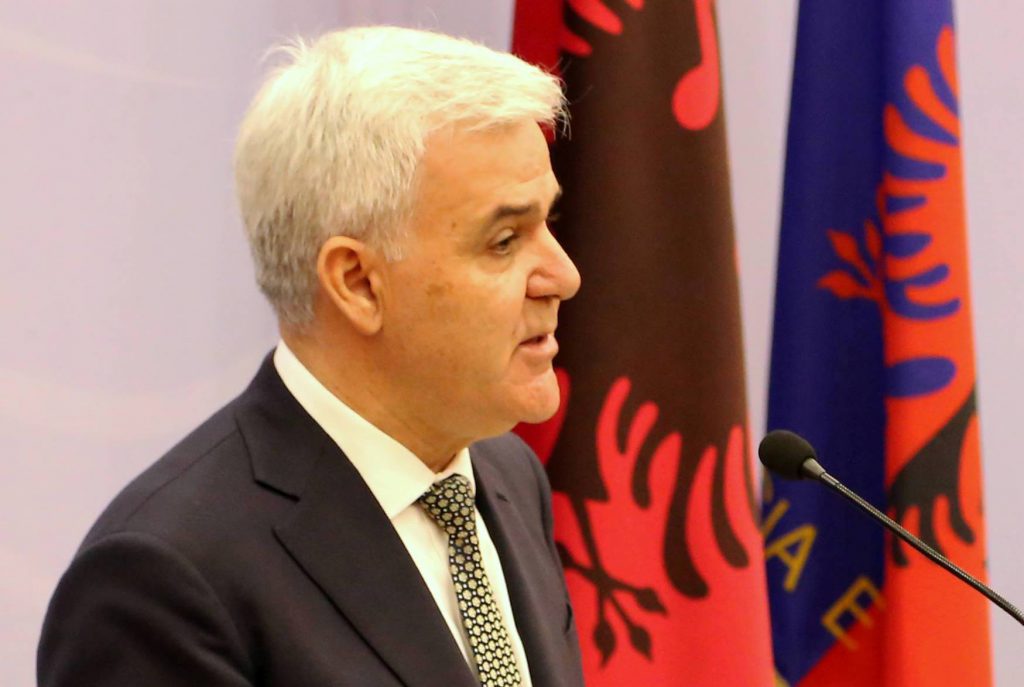 After assuming his new duty as minister of Interior of Albania, Fatmir Xhafaj presented today (27.03) for the public, the priorities of the ministry that he leads until September 2017.
Xhafaj said that the fight against drug traffic and the preparation of a normal electoral process are two priorities of his work for the months that he will hold this position.
Drug as a major problem
"Fight for the prevention of any activity that relates to the cultivation of cannabis in particular and the traffic of narcotics in general, will be the top priority of my work as head of this ministry", Mr. Xhafaj said.
It is clear that the cultivation of narcotics has turned into a cause for concern in the country and Mr. Xhafaj says that "my challenge is to take Albania once and for all off the list of countries which cultivate cannabis".
The minister warned that there will be no compromise with traffickers, with offenders and corrupt police officers.
Albania is a small country with a relatively small area, nonetheless it is a difficult terrain with poor infrastructure in most of the country.
Under these circumstances, according to Mr. Xhafaj, police cannot afford to stay behind a desk, but it must get out on field and tackle this phenomenon as soon as it starts.
"There will be more people on field than on the ground in the fight for the prevention and cultivation of cannabis. We will fight this battle with zero tolerance against traffickers, offenders and corrupt police officers. There will be punishment for every cultivated cannabis plant", he promised.
Here, the minister launched another warning: "And this punishment will not only befall those who attempt to cultivate it, but also those who allow it, who do not inform and who do not fight, thus taking the taking their side. I can publicly assure you that for all those police officers who take the side of crime, there will be severe measures. They will leave the force and they will be criminally prosecuted".
The delicate issue of elections
It is not known if the June 18 elections will be held and if the opposition will participate in them. However, minister Xhafaj says that efforts are being made to achieve standards.
"Another priority of my work as Interior minister is to make sure that all procedures concerning the elections are up to the deadline and the law".
In fact, the international community and public opinion is expecting the ministry of Interior to act within the boundaries of the law in this process.
The minister is clear on this expectation: "Any involvement or other role assumed by Police, which exceeds the boundaries of the law, will be punished. The elections belong to the people and police is at their service. We will not allow police to interfere in this process. We aspire to hold free and fair elections".
***
Fatmir Xhafaj comes in this post after leading the commission for the Judicial Reform. Earlier, he has also been a Justice minister and he has never been accused of corruption affairs.
But when he was proposed as minister of Interior, many accusations were addressed against him about his past an investigator. Many people publicly declared that he had been responsible for tortures during the communist regime.
But, Xhafaj distanced himself from these accusations and only made one public statement dismissing everything that he was accused of.
Meanwhile, today he said that those who attacked him are individuals and political forces who do not want the judicial reform and its implementation. /balkaneu.com/