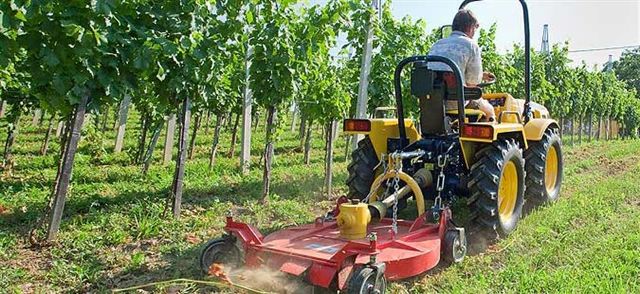 Pristina, 3 March 2016/Independent Balkan News Agency
By Elton Tota
The development of the agricultural sector is constantly presented as one of the top priorities of the government of Kosovo and as a result, it is also seen as a sector that has an impact in the growth of economic development and reduction of unemployment.
Government of Kosovo has significantly increased investments in agriculture, through budget increases or the increase of grants by different international organizations that operate in Kosovo.
However, to what extent has Kosovo really developed this sector?
Minister of Agriculture, Memli Krasniqi said, while referring to the Program for Agriculture and Rural Development for 2016, that cultivated areas of land have grown and that there's a significant growth of agricultural production.
According to him, in the near future, this will have an impact in the gradual growth of the export of agricultural products, which to a great extent, they comply with European standards.
"Through the Program for Rural Development, 32 million Euros have been invested in agriculture and 2500 new jobs have been created. During this year, we have planned on investing 23 million euros. We pledge today that the full transparency and efficiency in the implementation of this program will continue to be our main  objective", Krasniqi said.
Meanwhile, experts of this domain told IBNA that agriculture in Kosovo need more investments for modernization, innovation and know-how, but also good strategies to penetrate foreign markets.
Professor of European Law, Llukman Murtezani told IBNA that agriculture needs more financial help and capital.
"With the signing of SAA, Kosovo's farmers will face strong competition by agricultural products that will come from EU countries. Currently, Kosovo is not able to cover its own market with produces let alone penetrate in European and international markets", he says.
According to him, agricultural businesses in Kosovo must not only rely on the budget allocated by the local government, but also find other mechanisms through loans or structural funds of the European Union.
"If we don't produce products with high European standards, we cannot be competitive. This way, we will continue to face a much higher trade deficit", Murtezani said.
Meanwhile, professor Avni Mazrreku told IBNA that institutions in Kosovo must make farmers aware of the importance of IPARD European funds for agriculture.
"I think that farmers need to draft business plans to access IPARD funds. Europe allocates millions of euros for the modernization of diary factories, slaughter houses, trees and other fields, but to access these funds, several criteria must be delivered", he says.
Currently, the industry of the production of milk alone is considered to have adequate capacities to cover the needs of the domestic market, although even this sector suffers from the dependency on imports.
Kosovo still imports a lot from the countries of the region and European Union, while exports still occupy a small percentage. /ibna/