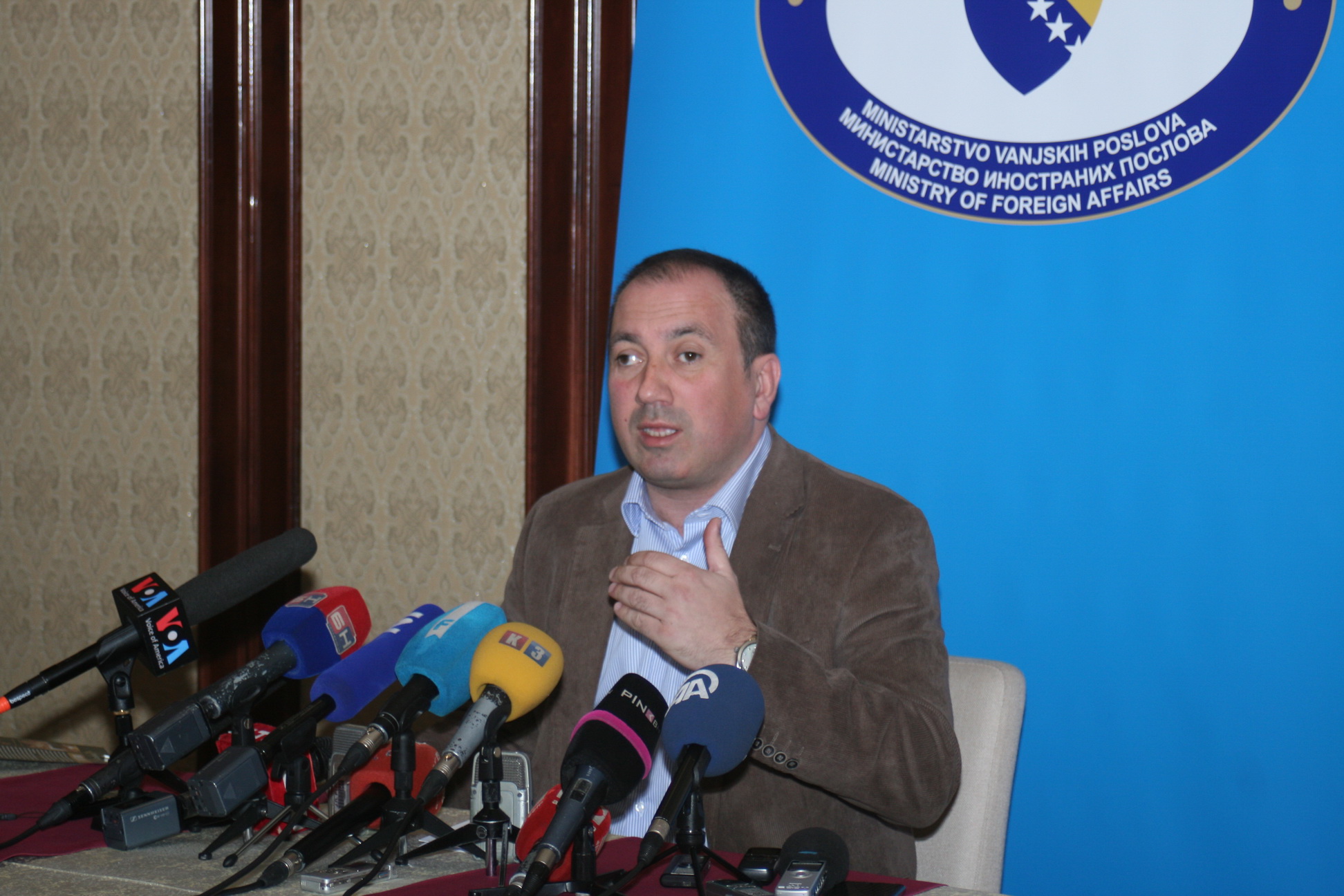 Banja Luka, March 29, 2016/Independent Balkan News Agency
By Mladen Dragojlovic
BiH Minister of Foreign Affairs, Igor Crnadak, said on Tuesday in Banja Luka that the main issues for discussion during BiH presidency in Central European Initiative (CEI) this year will be the development of infrastructure in areas of transport and energy, as well as political, economic and cultural events that will be linked with these priorities.
"BiH from the presidency of the Central European Initiative expects further strengthening of its European ambitions and confirmation that BiH is a serious player on the European political scene. Also, we will seriously take advantage of the term to make the application for membership in the EU even stronger in order to reach the next state goal on the European way – candidate status by the end of next year", Crnadak said on the briefing for journalists.
As an important upcoming event in the framework of the initiative, Crnadak noted the investment conference, planned for May 18, in Trieste. The conference will be jointly organized by the European Bank for Reconstruction and Development / EBRD / and the Central European Initiative. The main theme of the conference will be support of various projects in CEI countries and support to small and medium-sized enterprises.
According to Crnadak, it is expected that BiH will have support for concrete projects. In that context, the letter was sent to the ministries in the BiH Council of Ministers and entity governments in order to make the result as best as possible.
"Also, an important meeting will be the CEI members conference at ministerial level, which is planned to be held in June in Banja Luka, then a meeting of representatives of the Chambers of Commerce of CEI countries in Vienna, as well as the planned meeting of parliamentary delegations, and business forum later this year in Sarajevo", Crnadak added.
He also said that among the activities of the Ministry of Foreign Affairs and him personally, as minister, is the "strong offensive to enter the EU" after the submission of applications. During this activities, BiH representatives will give the best efforts to better explain the reforms that have been made and further intentions to reform. The goal of these activities is that BiH soon receive a questionnaire which is necessary to continue the European path.
Crnadak said that the meeting of foreign ministers of the Western Balkans, on Wednesday, is important for European Integration, as well as a preparation for the Paris Conference, scheduled for July 4, where representatives will talk about the European perspective of the Western Balkans.