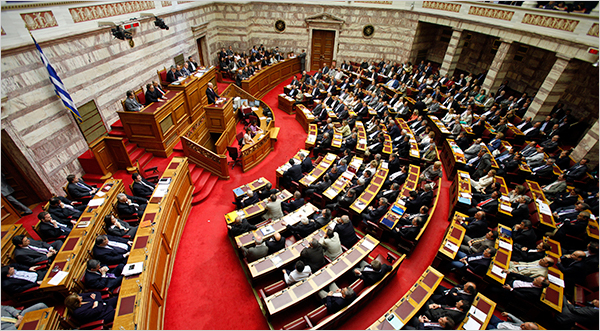 Athens, October 8, 2015/ Independent Balkan News Agency
By Spiros Sideris
The legislative committees of ministries will submitt the measures that according to the MoU and bailout agreement are required by Friday October 9th, as the Prime Minister has requested, government spokeswoman Olga Gerovasili stated.
Speaking on Vima FM Radio, Ms. Gerovasili mentioned that the law should be voted by October 15.
"We will gather them all and create one piece of legislation in the sense that time requires that it is one and it should be voted by around October 15 in order to proceed to the first review".
As she explained, "it is a quick process in order to reach the first assessment. The goal is twofold at this phase. The first is that talks on debt relief open, as expressed by all sides, and the second which is just as important for the stability of the economy and the viability of the agreement, is the recapitalization of banks".
As regards the electoral law and its amendment, she stated: "It is a broad dialogue that needs to happen and it will happen in relation to our political system in general, for the electoral law and the revision of the Constitution. It has been announced by the Prime Minister that the next parliament will be a revising one and we want the change of the electoral law enshrined in the Constitution. "
On 23% VAT on education she argued: The equivalent measures haven't been finalized by the Finance Ministry as far as I know. They will be soon. This is the assurance we have and it is the view and direction of the Prime Minister that has been handed to the economic team. For equivalents to be found that will allow the measure not to be applied".