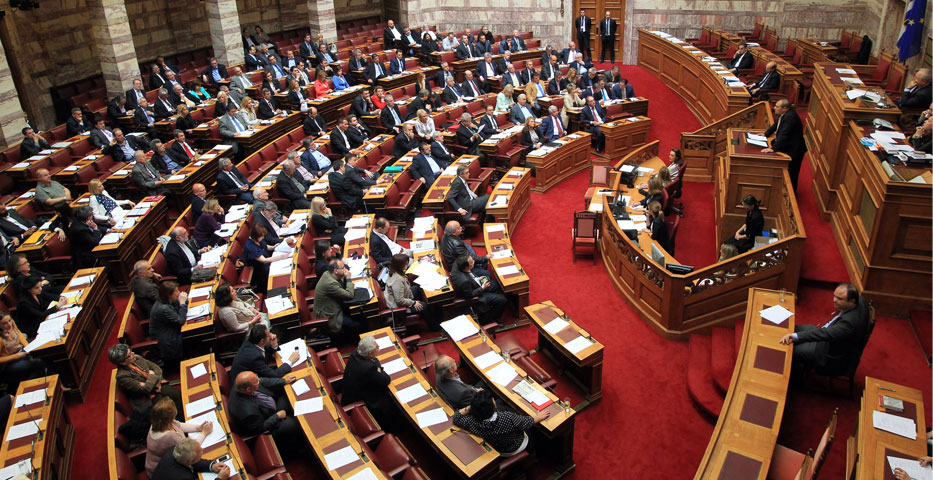 Athens, December 16, 2015/ Independent Balkan News Agency
By Zacharias Petrou
The prior actions agreed between the Greek government and the country's international creditors were approved by parliament on Tuesday night, paving the way for the disbursement of a 1 billion euro bailout loan sub-tranche.
A total of 153 MPs out of 300 voted in favor of the multi-bill tabled in parliament and discussed during an "emergency procedure". The Syriza-ANEL coalition feared a few MPs could defect in the vote. The danger was averted however since a series of the most thorny reforms were strategically left aside for later votes.
The legislation was opposed by all the opposition parties, with 138 MPs voting against it and a heated debate held in parliament especially over the provisions of regarding non-performing loans. The opposition parties accused the government that it has failed to guard against loans to small business and consumers ending up in the hands of vulture funds.
"We will see who we will be able to support and what we will be able to negotiate regarding mortgages, loans taken out by small and medium-sized enterprises and consumer loans," said Finance Minister Euclid Tsakalotos.
"We will look at all this from January. We will discuss, we will negotiate and we may make compromises," he added.
The omnibus bill includes measures to improve absorption of EU structural funds, changes in the ay of civil servants, the opening of the market for banks to dispose of corporate non-performing loans and health reforms.
The difficult reform of the country's pension system that will most certainly lead to cuts and a tax hike for farmers were crucially left out of the bill and we be tabled in parliament in January. Legislation on how to split off the power grid operator ADMIE from state power utility PPC and on the structure of a new privatisation fund will also be introduced at a later date.
In a bid to soften the blow the omninus bill deals to Syriza's pre-election promises, the government also tabled a bill with measures to deal with the so called humanitarian crisis, including benefits for the homeless.