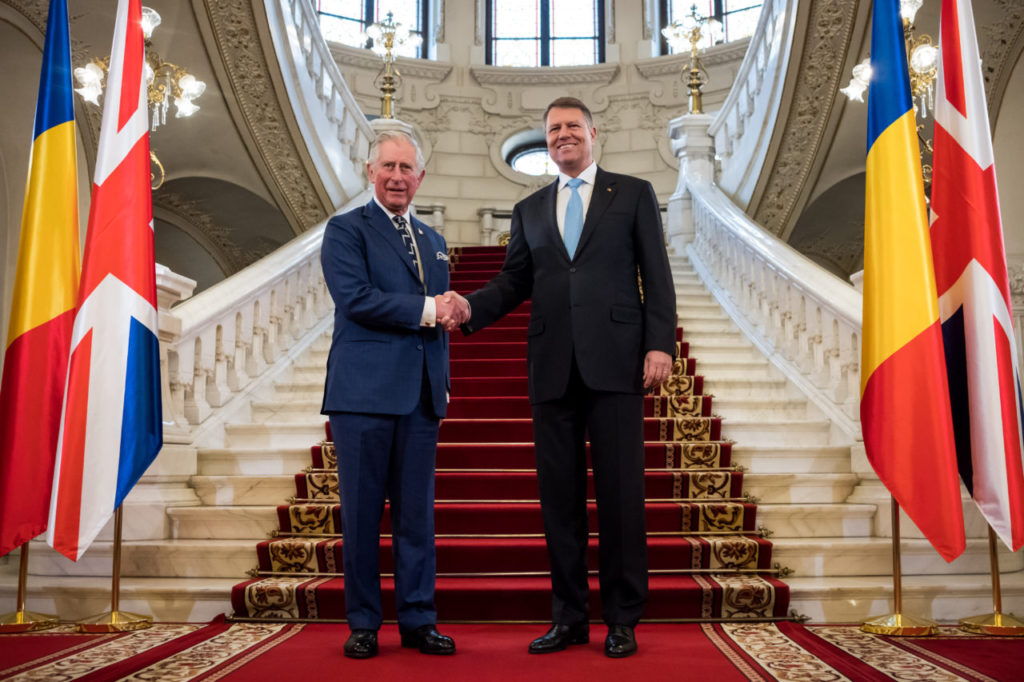 President Klaus Iohannis on Wednesday welcomed Prince Charles at the Cotroceni Presidential Palace.
'Good day, Your Excellency! Welcome back to Romania!', President Iohannis told the Prince of Wales. 'Good to be back', the heir apparent of the UK monarch replied.
"Discussions tackle the development and enhancement the Strategic Partnership between Romania and UK, including in the security field, the evolution on Brexit, with focus on the Romanian community in the UK, as well as the wide activity carried out by Prince Charles in Romania," the Presidency says.
President Iohannis bestowed Prince Charles the Star of Romania order, in rank of Grand Cross, "in acknowledgment of Prince of Wales' activity in Romania and for he has promoted our country's image worldwide."
Before meeting the Romanian president, Prince Charles went to the Tomb of the Unknown Soldier in Carol Park in Bucharest to lay a wreath.
On Thursday, the Prince of Wales is expected to meet Prime Minister Sorin Grindeanu at the Victoria Palace. Also on Thursday, Prince Charles will be welcomed by Crown Princess Margareta of Romania and Prince Radu of Romania at the Elisabeta Palace./IBNA
Source: romaniajournal.com