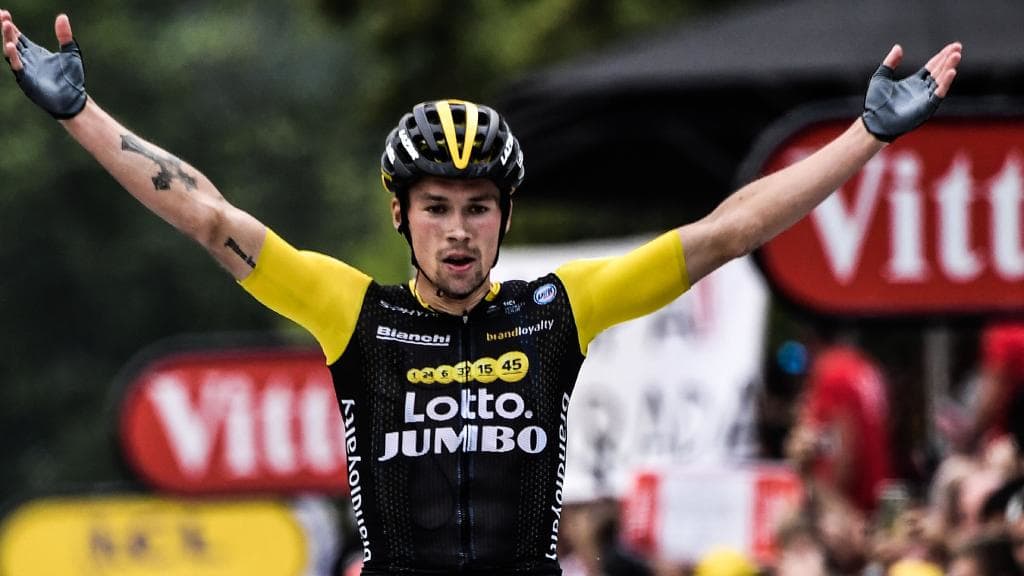 The 2018 Tour de France was the 105th edition of the Tour de France, one of cycling's three Grand Tours and Slovenia's great kid of the sport, Primož Roglič finished on Sunday in fourth place overall. This is the best result for a Slovenian cyclist ever.
Roglič said he was very proud of the result.
He beat his co-athletes Tadej Valjavec and Janez Brajkovič, who both finished ninth in 2009 and 2012, respectively.
"We have finished it, it's really great, an unbelievable Tour is behind us. We all can be very, very happy and proud for what we've done. The goal has been achieved. I can be relaxed in the remainder of the season", Primož Roglič told TV Slovenija after the race was over.
The 28-year-old top cyclist of Slovenia added that "I'm still in a bubble. I haven't realised anything yet. I'm very, very happy and proud. To end the Tour in fourth place requires effort", as a reply to whether he is aware of how a big a victory he had won, after only his second Tour de France.
STA reported that he "was third overall two stages to go, but lost the ranking on Saturday after a 31-km time trial, losing more than a minute of precious time.
In the mountain stages in the Alps and Pyrenees, which were the deciding stages, he was a match to the best cyclists in the world, earning his second stage win in the Tour de France on Friday to take the third place overall for one day."
Roglič won cycling races in Basque (April 2018, Tour of the Basque Country) and Slovenia (June 2018, Tour of Slovenia) this year…. / IBNA