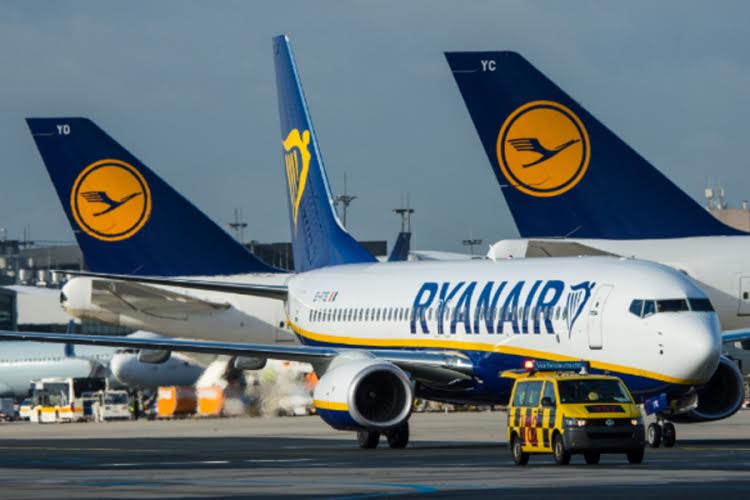 Ryanair has launched a great flash sale of tickets for flights from Banja Luka to Brussels, Memmingen and Stockholm and from there to Banja Luka. The offer stands for flights in November and until December 15. The low cost company will launch its new routes to these three destinations in November.
As the airliner announced, the tickets are sold on the Ryanair.com website and the sale is on until Thursday (August 23) midnight. Ryanair will fly from Banja Luka to Brussels, Stockholm and Memmingen twice a week with the regular ticket fare at 19.99 euros.
"Winter is coming and there is no better way to celebrate it than going to a premature winter break. We launched a big sale of airline tickets from Banja Luka to/from Brussels Charleroi, Memmingen and Stockholm Skavsta for only 9.99 euros for trips from November to December 15th. This incredible offer expires at midnight (24:00) on Thursday, August 23. Since these amazing low fares will be snapped up quickly, customers should avoid missing out", said Olga Pawlonka of Ryanair.
Duško Kovačević, Banja Luka International Airport acting manager, said that it is good to work with the number 1 airline in Europe, which will open Banja Luka's doors to Europe and the rest of the economic, touristic and sports world. Recently, Kovačević stated that they will ask Ryanair to launch flights to more destinations.
"We will suggest to Ryanair to commence seasonal flights from one of the airports in Greece. The airline has a base in Thessaloniki and Athens. Holidaying in Greece would be a great things for our citizens. Furthermore, Vienna is an option, however, Ryanair does not have a base there but it does in nearby Bratislava. I think it is realistic to hold talks with the airline concerning routes from the Slovak capital", said Kovačević
According to the latest statistical data, the Banja Luka Airport recorded a passenger growth for a second consecutive month in July, with the number of travellers increased by 22.7% compared to the same month last year. In total, it handled 3.109 passengers. The improvement comes after Air Serbia's launch of a weekly charter service to Antalya (south Turkey). This route will run until September 11 and, so far, people show a strong interest in it…. / IBNA