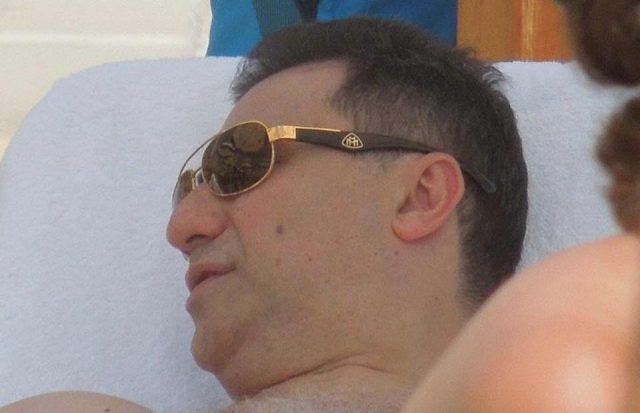 Skopje, 21 July 2015/ Independent Balkan News Agency
By Naser Pajaziti
Prime Minister Nikola Gruevski's holidays in the beaches of Tel Aviv have sparked reactions and debates in the country. The photos distributed in social networks offer images of Gruevski in a luxury area of Tel Aviv, on the Mediterranean coastline. But this has sparked the reaction of the opposition and citizens in social networks. According to them, the PM should have been in FYROM to take care of the implementation of the agreement which would take the country out of the political crisis and not on the seaside. Macedonian opposition has strongly reacted, especially after yesterday's cancellation of talks between work groups of the main four political parties in the country for the start of the implementation of the agreement.
Deputy chair of SDSM (Macedonian Social Democratic Union), Radmila Sekerinska, declared today that for Gruevski, it's more important to relax in Tel Aviv than to take the country out of the political crisis.
According to her, Gruevski fears free and democratic elections and that this is why he's leaving and blocking the implementation of the agreement.
"You were witnesses of the fact that the meeting was cancelled by VMRO-DPMNE half an hour before his departure. For Gruevski, it's more important to relax in Tel Aviv than deliver the obligations stemming from the agreement", Sekerinska declared.
Some opposition media accused the Prime Minister of wearing a pair of 60 thousand USD sunglasses, at a time when according to them, the country is facing economic and social problems.
Branko Gerovski from Plusinfo portal, has published the fact that the "Maybach" sunglasses cost 60 thousand USD.
But the government has reacted by saying that the PM has ordinary sunglasses, which can be bought from any shop in Skopje.
Social networks have focused today on the holidays of the PM. Citizens believe that politicians in the country are not responsible about the situation that the country is going through and the economic crisis threatening the country.
"As a country, we're feeling the political and economic crisis. Every day, we're hearing that public debt is growing, that there is no real increase of salaries, while the cost of living is rising. Unemployment is also growing. I don't know how a responsible PM can even think of spending such luxury holidays", says Vesna L from Skopje.
PM Nikola Gruevski is staying at the luxurious Sheranton Tel Aviv hotel, but he's expected to come back in the country, due to the debates that these holidays have caused. /ibna/