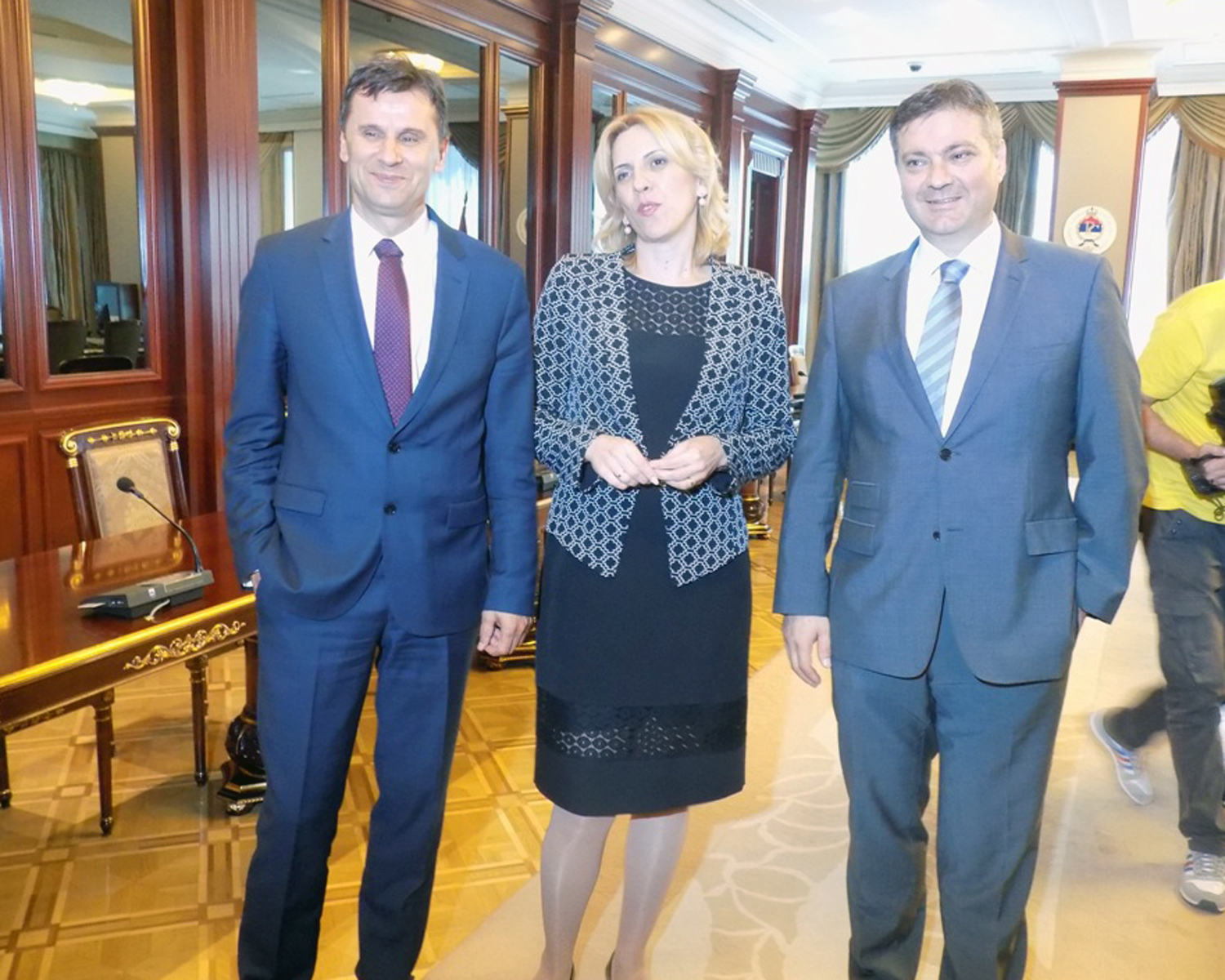 Banja Luka, July 29, 2015/ Independent Balkan News Agency
By Mladen Dragojlovic
Republic of Srpska Prime Minister, Zeljka Cvijanovic, and Federation BiH Prime Minister, Fadil Novalic, met on Wednesday in Banja Luka to discuss several issues which are common for both BiH entities. Late in the afternoon, they were joined by BiH Council of Ministers Chairman, Denis Zvizdic.
At the meeting, Cvijanovic and Novalic agreed a framework of action plan for the implementation of the Reform Agenda and other agreements adopted earlier by the two Governments. After meeting, Cvijanovic said to reporters that detailed action plans for every topic will be drafted after relevant Ministries submit their plans of activities.
"It was also agreed that final versions of various regulations will be drafted at the end of next month, that they will be adopted in the first half of September at Government sessions and that some issues will be adopted at a joint session of the two Governments, which will enable that solutions to be harmonised as much as possible", Cvijanovic said.
She added that the meeting was marked by efforts to harmonise the building of an integrated business environment. The two PMs agreed that reform of public service must be implemented, regardless of the difficulties and "sharp cuts" which will be undertaken. The reforms agenda provide that similar laws will be adopted in both entities. Novalic said that a moratorium on new employment in civil service will take a place very soon.
"Second, we agree to limit funds for salaries and the third measure is the adoption of a new Law on state officials. This law will enable the movement of employees from one service to another, in order to make the public service better for citizens", Novalic said.
He emphasized that all practical issues they discussed today will lead to improving the economy and growth of employment in BiH.
BiH Council of Ministers Chairman, Denis Zvizdic, and two entity PMs agreed on the meeting that the first half of September will be the deadline for accordance of mechanism of coordination.
"We are on a good path and in the next several weeks we will have more meetings to discuss this issue. We will finally agree the mechanism of coordination and, after the adoption of the Reforms Agenda, that issue will be solved, Zvizdic told the Media after the meeting in Banja Luka.