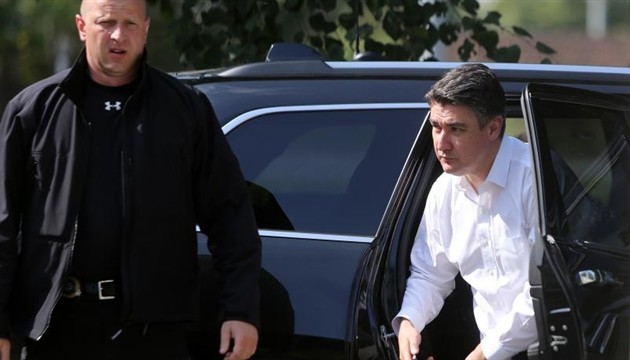 By Marija Avramovic – Zagreb
Croatian Prime Minister Zoran Milanovic rated the conference on the Western Balkans in Berlin successful, both politically and in regard to the projects that were discussed.
"Today's conference was a good political event, in which there were talks of clean politics, but also of projects including transport routes. This is a welcome form of exchange of experiences,  something the region is lacking", Milanovic said last night after the meeting.
To the meeting in Berlin, in addition to the Western Balkan countries, participated Croatia, Slovenia and Germany as host and Austria, as the organizer of the next such meeting.
"This was also an opportunity to discuss with partners from Serbia, with whome we haven't recently talked much, because there wasn't an opportunity or the time to do so", Milanovic said.
Regarding the topics that were discussed, Milanovic noted the open question of borders in the region was also important.
"Croatia hasn't signed an agreement on borders with any country and I see it as one of the tasks ahead of me to at least try to with Serbia, if not with others, to reach a solution", the Prime Minister said, adding that even with Slovenia the border issue has still not been resolved.
Milanovic said that there was talk about infrastructure, particularly emphasizing the Adriatic-Ionian motorway as well as the Peljesac bridge, which is a high priority for Croatia.
"This road is a way for croatian motorway to be full all year round bringing more money and it should start working immediately", Milanovic stressed.
The conference on Western Balkans began with a meeting of relevant ministers in the Ministry of Economy, continued with the meeting of Heads of State and governments and was completed with a joint working dinner.
This one-day conference was attended by representatives of countries in the region and besides Serbia, Kosovo, Bosnia & Herzegovina, Albania, FYR Macedonia and Montenegro, there were members of the European Union Croatia, Slovenia, Germany and Austria and the heads of the European Commission.