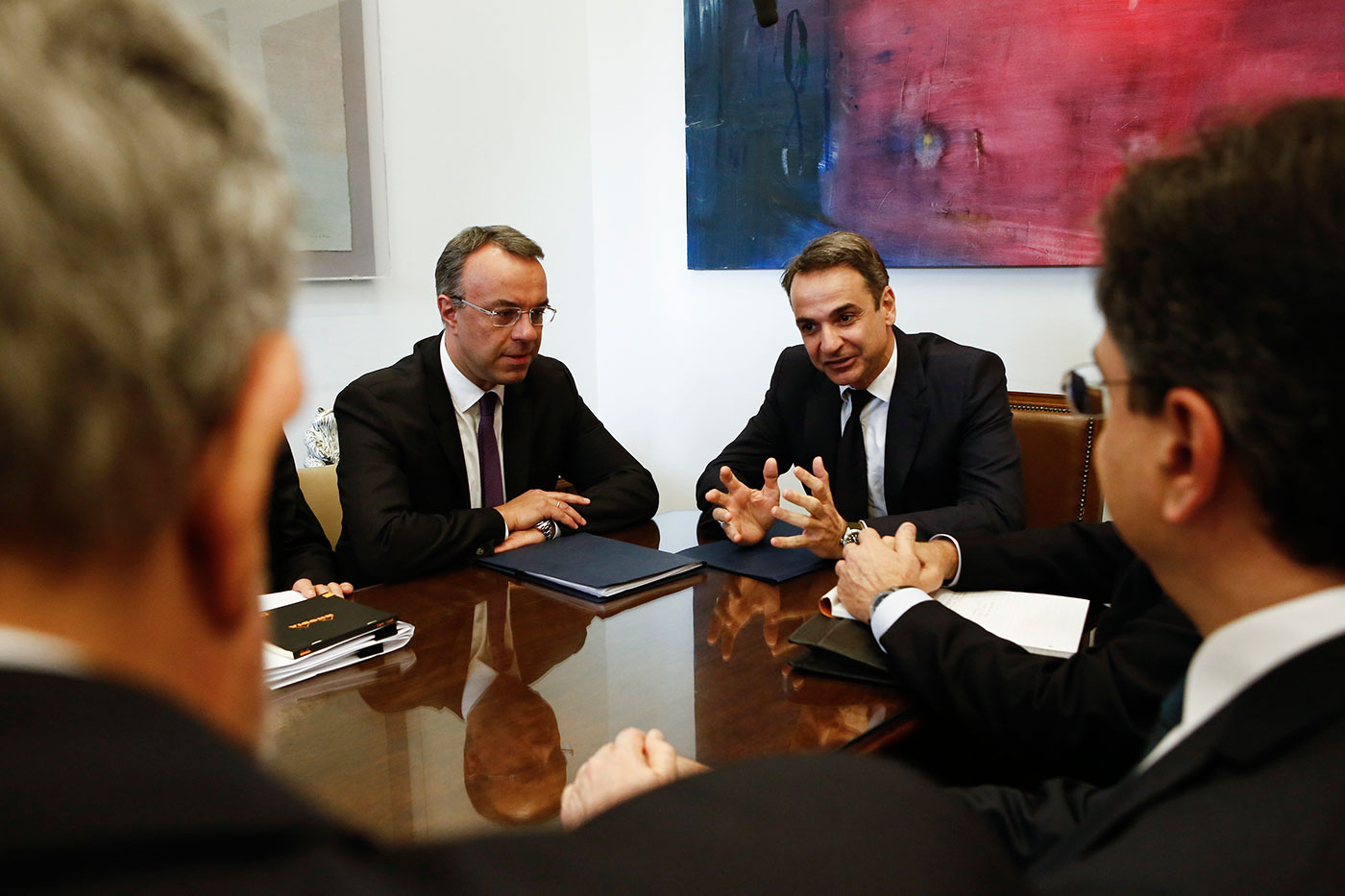 Prime Minister Kyriacos Mitsotakis will meet on Thursday with the chiefs of Greece's four systemic banks, to discuss the latest charges on transactions and "Hercules", a plan to securitize non-performing loans (NPLs).
The PM is expected to urge bankers to address the charges, which has caused media upheaval in recent days. The government appears to be concerned about the issue, with Development Minister Adonis Georgiadis stating this week that bankers "should listen to society", to avoid giving the impression that they orchestrated a fee increase at the expense of customers.
The increased fees came to offset losses banks have suffered in their interest takings, which continue to drop. According to information, banking executives will defend their decision to raise fees, during today's meeting with Mitsotakis, which will also be attended by Finance Minister Christos Staikouras, State Minister Giorgos Gerapetritis and the government spokesman Stelios Petsas, among other officials.
Billing practices have been under investigation by Greek Competition authorities, with banking sources maintaining that fees charged on transactions are amongst the lowest in the Eurozone.
Meanwhile, the premier is also expected to discuss the "Hercules" plan with banking chiefs. The plan's activation is considered to be crucial, as it could contribute to Greece clinching a credit upgrade.
The Mitsotakis administration is mulling a tax reduction for investors buying bonds that will be issued in the context of the plan of securitizing NPLs, Deputy Finance Minister Giorgos Zavvos told Bloomberg this week.
Major international lenders are thought to be planning to invest in the program, which will help banks get rid of toxic debt, valued at around 75 billion euros in total. A relevant bill will be brought to parliament by the end of November./ΙΒΝΑ