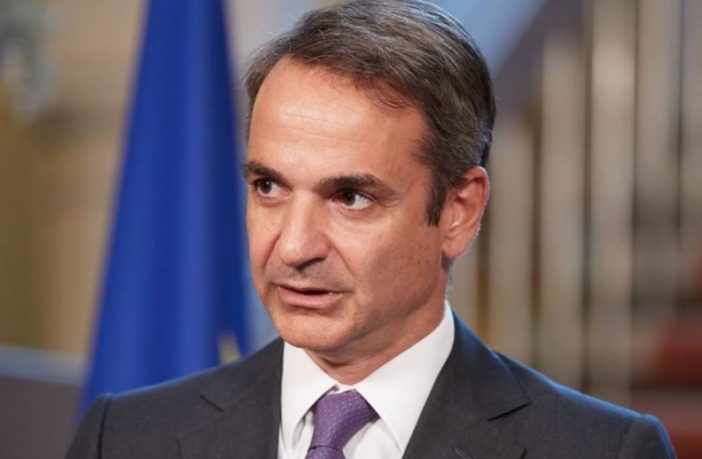 Prime Minister Kyriakos Mitsotakis stands by the tactic that began with the Mytilineos power plant – launching private projects that grew and were completed under the previous government – on Tuesday, October 15.
Specifically, tomorrow the Prime Minister will inaugurate Enel Green Power's wind park at Kafireas, Euboea.
In the context of attracting investment or boosting business plans, the prime minister had on Monday a series of meetings with representatives of leading companies that have invested or are thinking of investing in the telecommunications and energy sector in Greece. Mr. Mitsotakis welcomed at the Maximos Mansion the Deutsche Telekom Group Chairman Tim Höttges, the Head of Deutsche Telekom for Europe Srini Gopalan, and the OTE Group Chairman and CEO Michael Tsamaz. According to the announcement bythe Maximos Mansion officials, the discussion which was held in the presence of Minister of State and Digital Governance Kyriakos Pierrakakis revolved around OTE Group's investment plan, whereas Deutsche Telekom's potential contribution was also examined in terms of the country's digital transformation, which comprises a top priority for the prime minister.
The Group's intention to take part in the Public-Private Partnership was also announced, looking to provide ultra-high-speed Internet through fiber optic network, while the its plans to invest in the development of a 5G mobile network were also made known.
Representatives from Deutsche Telekom and the OTE Group briefed Mr. Mitsotakis on the opening of 100 new jobs over the next two years.
On Monday afternoon the Prime Minister met with Dr. Schmitz, CEO and Chairman of the Board of Directors of RWE, one of the largest green energy companies in the world. The discussion focused on the energy market in Greece.
Mr. Mitsotakis also met with the CEO of the energy company Enel Green Power, which provided significant contributions to the investment for the wind farm in Kafireas, Euboea, which the Prime Minister will inaugurate tomorrow, on Tuesday.
The project will cover the electricity supply of 130,000 households, reducing our country's lignite combustion by 450,000 tonnes and its energy footprint by almost half a million tonnes of carbon dioxide.
The project will significantly help to achieve the government's goal of detaching Greece from lignite by 2028 and the plan which estimates that renewable energy sources will produce 60% of electricity by 2030. /ibna