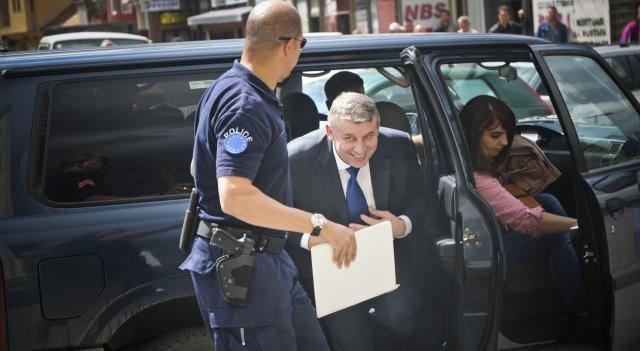 Pristina, May 24, 2013
Veterans Organization of Kosovo Liberation Army has announced a protest on Monday against the actions of EULEX. The protest which is expected to see the participation of people from all regions of Kosovo, will kick off at 11.30 in Pristina.
The Prime Minister of Kosovo, Hashim Thaci has reacted today over these arrests. "I expect EULEX to act in a fair way with the suspicions for war crimes against the former commanders and soldiers of the KLA", said he. Thaci has expressed his conviction that even this time, these claims will be groundless, like they resulted to be in Hague.
As far as yesterday's arrests are concerned, other political subjects have reacted by saying that the war of the KLA has been fair.
Meanwhile, a number of people have gathered today before the court in order to protest against the former commanders of KLA.
The ambassador of Kosovo in Albania, Sylejman Selimi along with the mayor of Skenderaj, Sami Lushtaku and four former commanders of the KLA are in the court house. They're being questioned by an EULEX judge on suspicions of war crimes. The judge is expected to rule as to whether he will remand into custody the abovementioned defendants.
The seven defendants are accused of arrests, tortures and inhuman treatments during the war in Kosovo. /ibna/