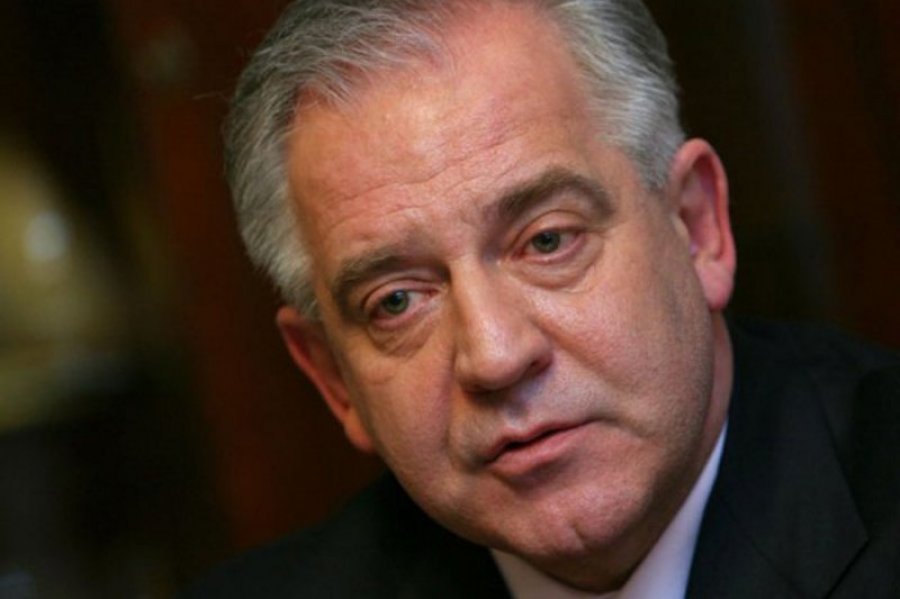 By Marija Avramovic – Zagreb
After last week's final judgment of the Supreme Court in the cases INA-MOL and Hypo on the former Croatian Prime Minister Ivo Sanader, who has subsequently been sentenced to eight and a half years in prison, President Ivo Josipovic decided to strip him of his medals.
"President Ivo Josipovic, has decided under article 36 of the law on medals and recognitions of Croatia, that Ivo Sanader be stripped of all medals he was awarded with, due to conduct contrary to the legal order and moral principles of the Republic of Croatia", according to a statement from the Presidential Office.
Sanader had been decorated by former presidents, Franjo Tudjman and Stipe Mesic. The first Croatian president Tudjman awarded him with the medal of the Order of Prince Trpimir and the Morning Star in 1995 "for his outstanding contribution to the independence, integrity and international reputation of Croatian; the Croatian construction and development of relations between Croatia and other countries".
In addition to that, the former Prime Minister was awarded with the Grand Order of Queen Jelena with Sash and Morning Star, which comes second in the terms of importance of other Croatian awards, "for his outstanding contribution to the development of relations between the Republic of Croatia and Croatian people from other states and nations".
This award was presented to him in June 2008 just before the issue with the hungarian oil company MOL came to light.
On Tuesday, the Tyrolean provincial government launched a procedure to take away from Sanader the Order of Tyrolean Eagle, which was awarded in 2004. It is the highest honor awarded by the Austrian province to a "non-Tyrolean",  Austrian daily Tiroler Tageszeitung writes.
The newspaper says that the obligation of the Tyrolean government is to contact the Croatian government in order to obtain a confirmation that the verdict against Sanader is final, and then it alone must decide on the withdrawal of Tyrolean medal.
The Head of the Tyrolean Green Party Geba Mair, who has been advocating since 2012 that Sanader should be deprived of the medal in question, points out that "corruption must be condemned, and not the rewarded".
Tiroler Tageszeitung writes that Sanader, before his political career, had lived in Tyrol for 14 years and at the time gained a personal friend in President of Tyrolean Regional Parliament Herwig van Staa, whose only comment on the initiated procedure of Tyrolean government was that "Sanader wasn't honored for his business but for his political activities".